COVID-19 vaccine event for unpaid carers
Release Date: 04 March 2021
Healthwatch Richmond, in partnership with Richmond Council, the NHS and Richmond Carers Centre, is hosting a free online Zoom webinar on Wednesday 10 March to give unpaid carers all the information they need to know about the COVID-19 vaccine.
If you provide care or support, without payment, to a partner, friend, relative or neighbour who could not manage without your help, you might now be eligible for a COVID-19 vaccination. Whether that person needs help because of a physical or learning disability, a mental health condition, long term illness, frailty, addiction or substance misuse.
If you have questions about the vaccination and COVID-19 more generally, this is an opportunity to speak to medical professionals and get your questions answered.
The event's panel includes local doctors and vaccinators:   
Dr Patrick Gibson, GP Clinical Chair Richmond, NHS South West London CCG
Dr Heather Bryan, GP and Clinical Director of Teddington Primary Care Network
Gill Ford, Head of Strategic Performance in Adult Social Care & Public Health
Julie Risley, Board Member of Healthwatch Richmond (Event Chair)
Mike Derry, Chief Officer Healthwatch Richmond
The event will be live on Zoom and is also accessible by phone from 11.30am to 1pm on 10 March 2021. To register for this event please fill in the form online. The link to the event will be shared with you by email closer to the event. 
Residents are invited to submit their questions to the panel in advance when they register or by calling us on 020 8099 5335 or emailing us at participation@healthwatchrichmond.co.uk.
Cllr Piers Allen, Lead Member for Adult Social Care and Health and Chair of the Health & Wellbeing Board, said:
"Before the pandemic, it was estimated that there were around 18,000 Richmond residents who provided unpaid care to loved ones who could not cope without their support. This number is likely to have increased as a result of COVID-19 and lockdown.
"Please come along to this event with any questions you may have and find out everything you need to know about being offered and receiving the vaccine."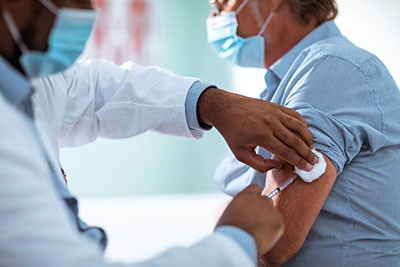 Notes for editors
If you are a journalist and would like further information about this press release, contact Fenna Maynard on 020 8487 5182.
Reference: P093/21