New Sensory Garden at Suffolk Road Recreation Ground

30 March 2021
The Council's Parks Team has added to the Suffolk Road Recreation Ground to improve its accessibility.
Our Park's Team has installed six oak raised planters with a mixture of plants added to each planter, a wildflower meadow has also been sown along the perimeter of the playground and a tarmac path has been installed throughout to make the garden accessible to all.
Seating has also been placed at the top end of the garden and we have planted three new trees to compliment the planters – a sorbus, Betula and prunus.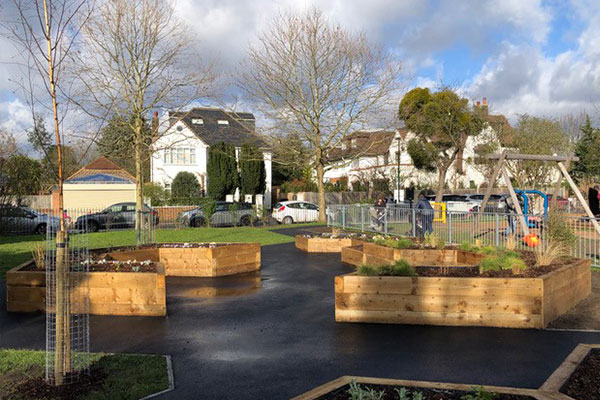 Community news on behalf of Richmond Council