"Let's not undo all our good work" says Council Leader
Release Date: 04 March 2021
Residents and visitors to the borough are being urged to stick to the COVID-19 safety rules this weekend and not undo all the hard work and sacrifices that have been made so far - the end is in sight!
With a dry weekend on the horizon, and the last few days before children return to the classroom, residents and visitors are reminded that the lockdown rules are still in place, and not to leave home unless for an essential reason and only to exercise with members of their own household, support bubble or one other person.
Cllr Gareth Roberts, Leader of Richmond Council, said: 
"I know it's going to be incredibly tempting for many people to flex the rules this weekend. The sun will be shining, children will be going back to school on Monday, people are getting vaccinated, and they may well think 'it won't hurt, will it?'  Well it could.
"We've all worked so hard and sacrificed so much to get the numbers down but if we all suddenly throw away the rule book we could see numbers begin to rocket just like we did when we let our guard down before Christmas. And people died as a result. 
"I don't like to be a po-faced, finger-wagging council leader, but we need to make sure we're sticking to the road map. The more we do that, the greater our chances of getting out of this by the summer.
"And if you do go out, please remember that your behaviour does impact on others. That means, don't gather in large groups at the playground, don't meet your friends at the riverside for a picnic, and don't ignore social distancing when queuing for a latte.
"It is important to note that the Council has not authorised any events to happen on our land - including in our parks. We will take a dim view of any group or organisation that encourages people to gather in public places unless for authorised activities. It is irresponsible and selfish and the Police will take action. 
"I know that we are all bored and frustrated. But we must dig deep for this final push."
Inspector Rebecca Robinson from Richmond Police, added,
"I welcome the roadmap announcement by the Government. The hope of returning to normal should make us all redouble our efforts to fight this virus and avoid any delay to the easing of lockdown restrictions.
"Right now, the restrictions have not changed. London remains in a lockdown and we all have a duty to stick to the rules in order to prevent a further surge of the virus. This weekend, we will be working closely with Richmond Council, officers will be visible in parks and open spaces, talking with people and reminding them of the rules.
"Where people have clearly take wilful and dangerous steps to breach the rules, by gathering in large numbers - we will take enforcement action."
Reminder of the rules
You must not leave or be outside your home except for legally permitted reasons. These include:
Work where it is unreasonable for you to do your job from home. You can also leave your home to provide voluntary or charitable services
Essential activities like buying food and medicine or accessing services that remain open. You may also do these on behalf of someone else who is vulnerable, shielding or self-isolating
Education and registered childcare where children are eligible to attend. Access to these services and activities for school-age children is now limited to vulnerable children and children of critical workers. Further information on education and childcare
Exercise. This should be limited to once a day and you should not travel outside of your local area
Visiting people in your support bubble (if you are legally permitted to form one), to use your childcare bubble, to provide emergency assistance, or to provide care for vulnerable people. Arrangements for contact between parents and children where they live apart can continue
Medical reasons, including to get a COVID-19 test, attend your COVID-19 vaccination appointment and attend other health appointments and emergencies. You can leave home to be with someone who is giving birth or attending a medical appointment or visit them in a hospital or care home. You can also leave to access veterinary services
To avoid or escape risk of injury or harm (such as domestic abuse)
The Police and Council's Park Guard and COVID Marshals service will be out across the borough on the weekend to encourage, educate and remind people of the rules that are in place.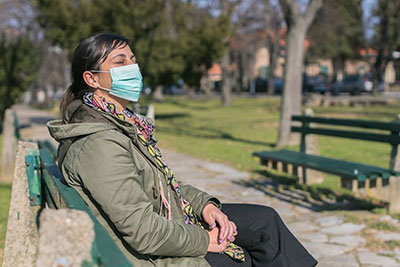 Notes for editors
If you are a journalist and would like further information about this press release, contact Elinor Firth on 020 8487 5159.
Reference: P092/21