New affordable housing completed in Ham
Release Date: 05 March 2021
Richmond Housing Partnership (RHP) have recently completed a number of new affordable homes across several sites in Ham. The seven new homes are located on Clifford Road, Maguire Drive and Riverside Drive. The sites were previously home to several garages and were underutilised. 
The sites were subsequently identified as an opportunity to create much needed new housing, especially homes that are fully accessible (which is the case with the bungalows that have been built). 
The new homes include three terraced houses on Clifford Road, two detached houses at Maguire Drive and two bungalows on Riverside Drive. The two-bedroom bungalows have been designed to ensure full wheelchair accessibility with adjustable height kitchen appliances and fixtures for residents to ensure comfortable living.
The new homes are all finished to a high standard with modern fittings, allocated parking and gardens to the houses. The houses have also been fitted with solar panel systems to help to reduce their carbon footprints, and to lower the running costs of the homes for tenants.   
Cllr Liz Jaeger, Richmond Council's Spokesperson for Housing, said: 
"We are delighted that RHP have completed these new homes in Ham. As a former underused garage sites it is great to see much needed family sized houses and accessible bungalows being built for rent, for people on the housing waiting list.  
"This is a wonderful addition to the affordable housing stock in the area, with accessibility and energy efficiency a key priority. I wish the tenants happiness in their new homes."   
Tim Willcocks, Executive Director of Development at RHP said: 
"At RHP we're dedicated to helping support our local communities by providing them with good quality homes. It's therefore fantastic to see this space being creatively used in this way and now home to some beautiful new properties.  
"It's rare to find the opportunity to build family sized homes for rent, as well as accessible bungalows. I hope all of these new homes create great memories for those who live in them and want to say a big 'thank you' to everyone who was involved in delivering them."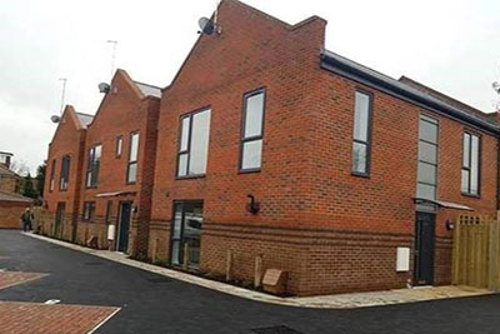 Notes for editors
If you are a journalist and would like further information about this press release, contact Jeff Gibbons on 020 8487 5178.
Reference: P096/21