The Extra Mile at Hampton Mission Partnership

27 June 2022
Leader of Richmond Council, Cllr Gareth Roberts, recently visited The Extra Mile charitable outreach at Hampton Mission Partnership!
The Extra Mile, shortlisted in the 2021 Community Heroes Awards, aims to provide essential clothes and equipment for children in need. Since 2015 they have helped more than 2,000 children, referred by professionals in health, social work, schools, churches and children's centres. The Extra Mile are not geographically restricted as long as referrals can be collected by referrers.
Below are some examples of feedback received from families supported:
Family Centre - "Extra Mile always go above and beyond for the families we work with … Your support is paramount to the complex needs of the families we are supporting – without you families would not have the items they so desperately need to clothe their children or have furnishings or equipment to make a home."
Social Worker - "The Extra Mile was able to provide me last minute Christmas presents for a family. The presents allowed the mother to feel as though the boys would have presents to open on Christmas day. She was extremely grateful and I believe the help the mother has received has empowered her to feel independent and strong."
To make a referral contact theextramile@hamptonmissionpartnership.org.uk.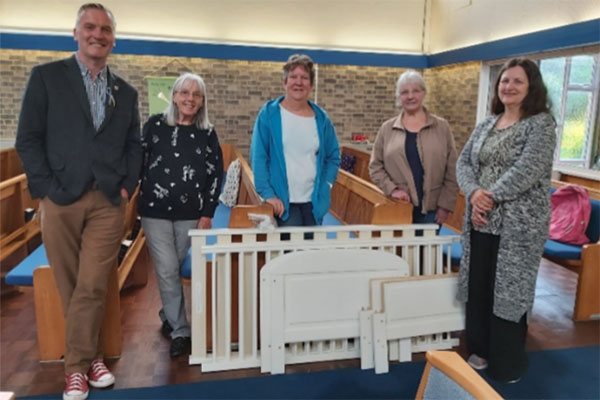 Community news on behalf of The Extra Mile