Powerjam musicians perform in New York City at international rock festival

30 June 2022
Local young musicians, from the Twickenham-based not-for-profit band project called Powerjam, performed in New York City this month, having been selected to represent the UK at the Kids Rock For Kids international teen rock band festival.
Having assembled some of the most talented young bands from around the world, the event raised money for Ukraine and kids in crisis, and a documentary of the event is to be released from New York in the coming months.
Powerjam is a unique band project that offers the complete rock and pop band experience to local budding, serious and disadvantaged musicians ages 9 to 18.
Powerjam works to ensure musicians have weekly rehearsals, regular gigs and professionally recorded and released music on streaming platforms through the Powerjam label, which allows their young musicians to retain full copyrights of their songs.
Find out more about Powerjam.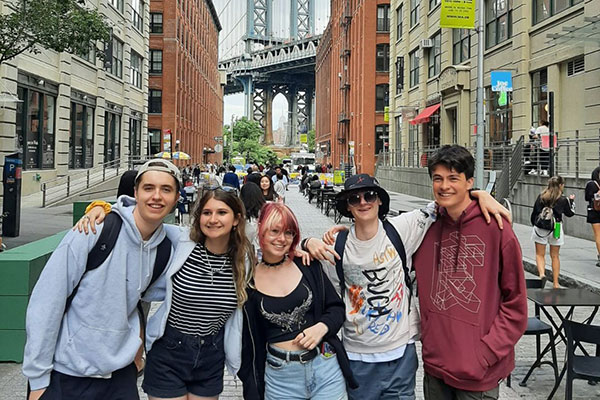 Community news on behalf of Powerjam