Marble Hill re-opens with free admission for all visitors

15 June 2022
With the support of the National Lottery, English Heritage has restored and reopened one of the finest Georgian homes in London with free entrance for all visitors.
Marble Hill on the banks of the Thames in Twickenham is where leading writers and wits escaped the crowds of 18th-century London to enjoy the river, the pleasure gardens, the glorious architecture and the company of their host, Henrietta Howard. English Heritage has now restored the historic rooms and reinstated key elements of the lost gardens.
English Heritage has also done justice to the inspiring life of Marble Hill's original owner, Henrietta Howard, Countess of Suffolk. Howard, whose story has too often been reduced to her role as King George II's mistress, was a remarkable, resourceful and cultured woman with a gift for friendship. A patron of contemporary architecture and garden design, she created at Marble Hill a hub for London's intellectual and political elites, as well as a happy family home.
English Heritage have improving the sports pitches and changing facilities, refurbishing the café, created a new play area and helped nature and biodiversity to thrive across Marble Hill's 66 acres of parkland.
The house is now free to visit with an extensive programme of events and no booking required. The house is open five days a week from Wednesday to Sunday each week.
Find out more about the restoration.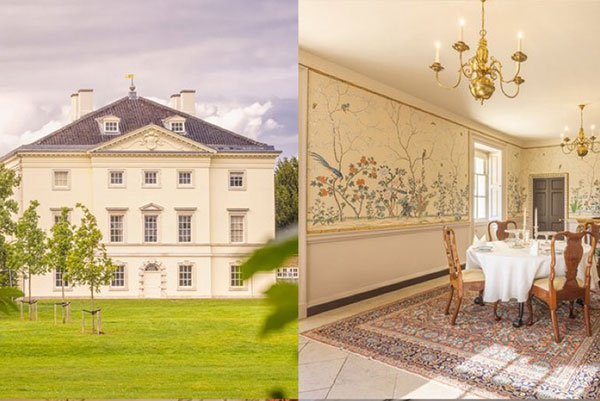 Community news on behalf of English Heritage