Walk-in clinic for Pfizer COVID-19 vaccines

15 June 2021
If you have not yet had your first dose of the vaccine, you can attend a walk-in clinic this week at Essex House Surgery.
The Surgery in Barnes will be holding three evening drop-in sessions with the Pfizer vaccine.

The surgery will be open on the below times, with no appointment needed:
Tuesday 15 June from 7 to 9pm
Wednesday 16 June from 6.30 to 8.30pm
Thursday 17 June from 7 to 9pm
Please note that supply is limited and will be on a first come, first served basis.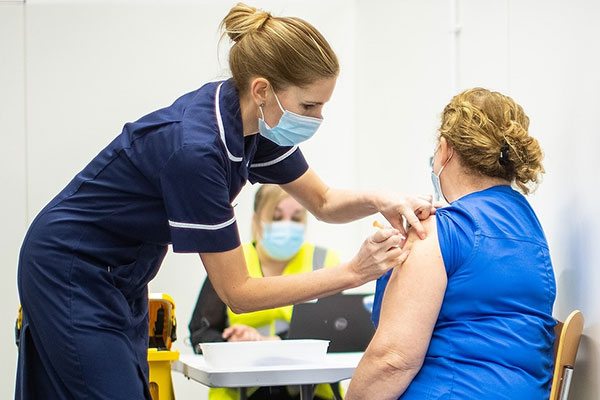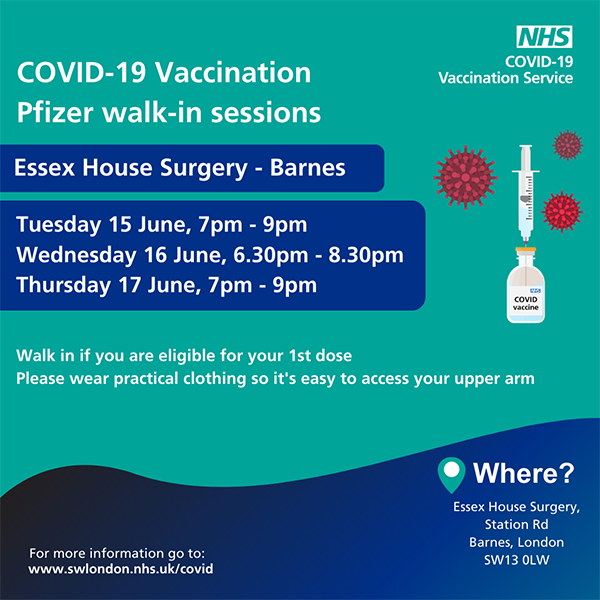 Community news on behalf of NHS