Strawberry Hill Bowls Club Open Day

3 June 2021
Ever fancied a go at lawn bowls? Now's your chance. Come along this Sunday 6 June from 11am to 4pm to join in the fun.
In the picturesque setting of Radnor Gardens next to the river by Strawberry Hill House you can come and have a go at bowling and help the club celebrate 100 years of history.
When the sun is shining, there is nothing more relaxing than partaking of a game of bowls by the river. Why not come and join for a game?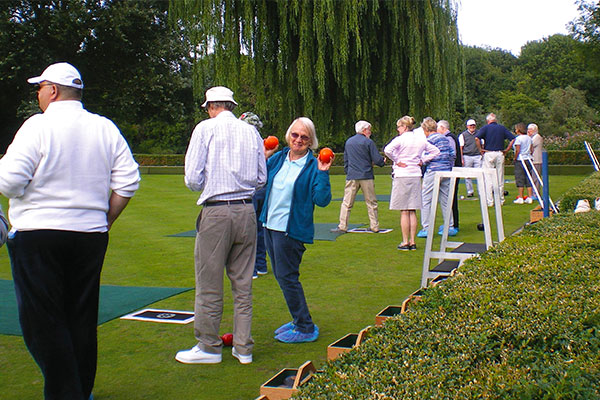 Community news on behalf of Strawberry Hill Bowls Club