Ruils are currently seeking a FriendBee Befriender

2 June 2021
Ruils is a charity based in Teddington that supports children and adults with disabilities and the elderly to live independently. Ruils provide information, advice, befriending and activities to their clients and their families.
Friendbee is a SEND Befriending Service that matches young people with a paid Befriender to help them access social and leisure activities. Ruils currently support young people up to the age of 25 that have a Special Education Need or Disability (SEND) that impacts their social life, who live in the London Borough of Richmond upon Thames or Royal Borough of Kingston.
Befrienders are recruited, trained, vetted and employed by Ruils to make finding the right support easier for families. The service is designed to make long-term and sustainable matches between families and Befrienders with most Befrienders working two to four hours per week on average.
Check out the full job description
Check out other vacancies at Ruils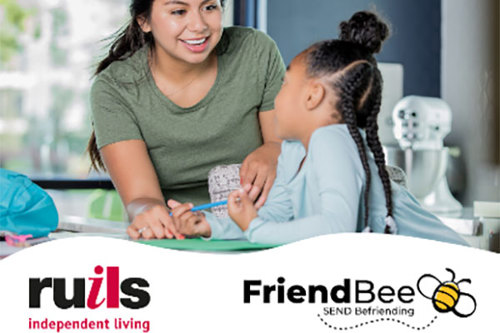 Community news on behalf of Ruils