Richmond Music Trust launch new inclusive singing group

14 June 2021
Richmond Music Trust are delighted to be launching Singing Together, an inclusive online community group for older people. The group will explore a variety of uplifting songs with the aim of making you feel good, whilst creating a sense of community.
If you'd like the chance to meet others, want to try something new that's great for your mental health, or just love singing, then join us, from the comfort of your own home. Everyone is welcome, the sessions are free of charge, and no experience is needed.
Singing Together is a dementia friendly group and carers are welcome to attend. Sessions will take place on a weekly basis on Fridays at 10.30am via Zoom. Richmond Music Trust are delighted that the group is supported by a grant from Music for Dementia's £500,000 Paul & Nick Harvey Fund, which was set up specifically to directly support musical activities for people with dementia.
To register your interest please complete an application form on the Richmond Music Trust website. If you would like discuss Singing Together with one of the RMT team, please contact Andreas on andreasr@richmondmusictrust.org.uk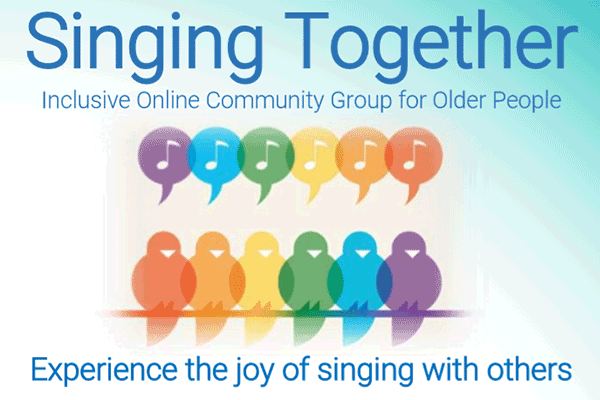 Community news on behalf of Richmond Music Trust