Volunteer with Richmond Good Gym for upcoming community projects

3 June 2021
Join the Richmond Good Gym for a community missions in and around Richmond. Meet new people, get fit and do good.
The Richmond Good Gym organise community projects across the borough for older people and the community.
There are places still available to help out this weekend. On Saturday 5 June the team will be helping out in the Vineyard charity shop while on Saturday they will doing some maintenance at the The Three Pigeons Plot for everyone to continue to enjoy.
The Three Pigeons Plot is in need of a watering and weeding so bring gloves and come and help with tidying up. There is also plenty to do at The Arcade, with preparation and planting of the Rockery and a new flower bed.
Find out about upcoming projects.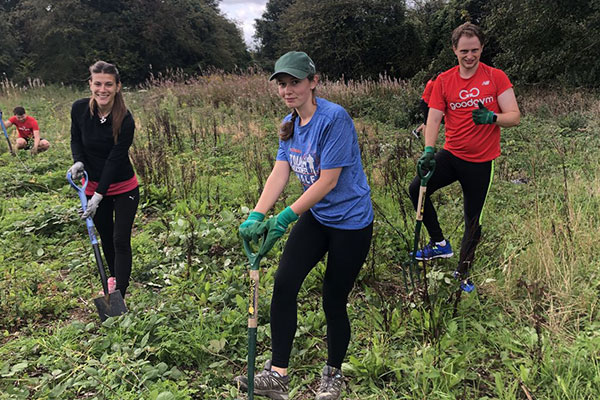 Community news on behalf of Richmond Good Gym