Mortlake school protest level-crossing engine idling

24 June 2021
The children of year 6 at Thomson House School in Mortlake held a peaceful 'idling action' protest on Wednesday 23 June at the Sheen Lane level crossing. The children took matters into their own hands after an online workshop hosted by the Idling Action London organisation.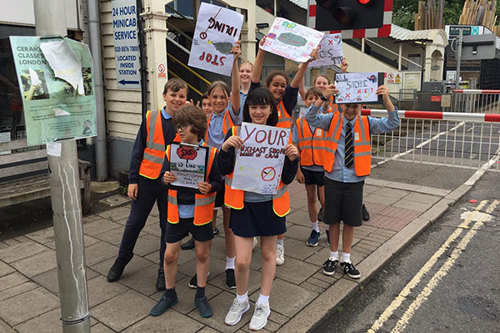 As part of their topic on Climate Change, the children investigated the causes of air pollution and realised that drivers leaving their engines running whilst waiting for the level crossing gates to go up, was part of the problem. They persuaded their teachers to mount a campaign to raise awareness of the problem and launched it to coincide with Clean Air Day 2021. The majority of drivers were very supportive of the children's efforts and did turn their engines off.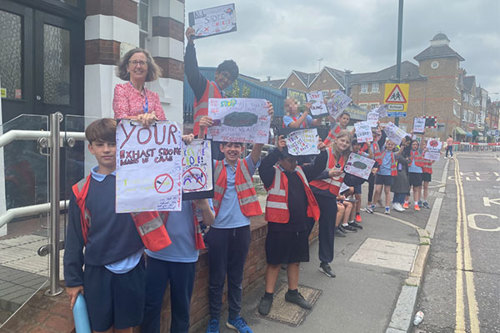 Headteacher at Thomson House, Amanda Letch, said of the children's demonstration:
"I am immensely proud of our pupils who are not only demonstrating their good citizenship and concern for their local community, but leading the charge in the battle to protect our environment".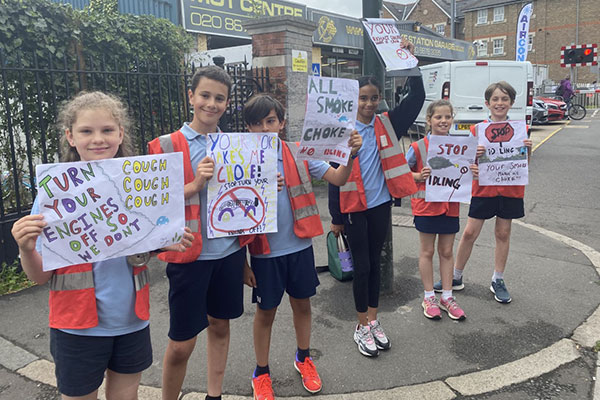 Community news on behalf of Thomson House School