Football team for bereaved fathers

17 June 2021
Sands United FC London is a newly regional formulated charity team for bereaved fathers who have endured the pain of stillbirth, miscarriage and neonatal death whether before, during or shortly after birth.
It is a unique way for dads and any men touched by the death of a baby such as family or friends to come together through a shared love of sport and find a support network, where they can feel at ease talking about their grief when they are ready.
The team also commemorate their babies' all too brief lives by proudly displaying their names on the kit worn for every match. There are currently over 20 clubs up and down the country and London is one of the newer teams.

It is a sad fact that 1 in 4 families never get to bring their babies home either through miscarriage, stillbirth or neonatal death and we want to be there to support men who suffer this.
You can find out more about Sands United FC London via their social media platforms or on their website.
Facebook: SandsUtdLondon
Twitter: LondonSufc
Instagram: SufcLondon
If you are interested in joining, contact Shareef on 07957 229872. Alternatively, you can email the team account on sufclondon@gmail.com.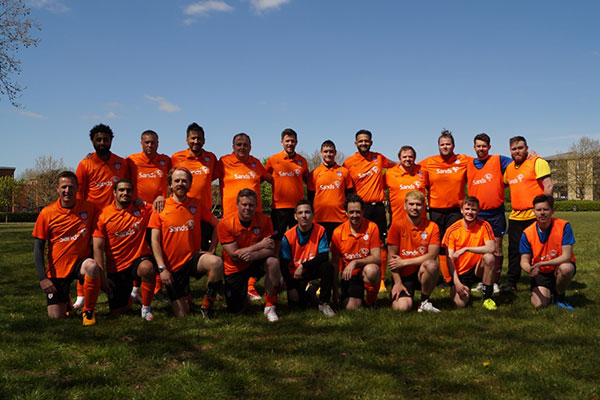 Community news on behalf of Sands United FC