Festival of Hope announces Wishing Trees event to inspire families to rediscover London

17 June 2021
Festival of Hope is a varied programme of events across London with events ranging from art and photography contests, competitions for all the family such as an amateur 'bake-off', community activations and a series of outdoor live music concerts.
Iconic locations including Marble Hill House, Battersea Power Station, Kensington Palace and Royal Windsor will launch wishing trees this weekend and will be inviting children and adults to write their wishes and tie them to the specially installed tree at various locations across the capital.

The idea was inspired by the Japanese tradition called 'Tanabata', using specially erected bamboo trees in the hope that wishes come true. The wishing trees will featuring hopes and dreams for the future from listeners of BBC Radio stations across the UK, and their uplifting messages will be shared on colourful ribbons.

For more information please visit the Facebook page.
The Wishing Tree Activation will begin this Saturday 19 June and will run until Sunday 27 June.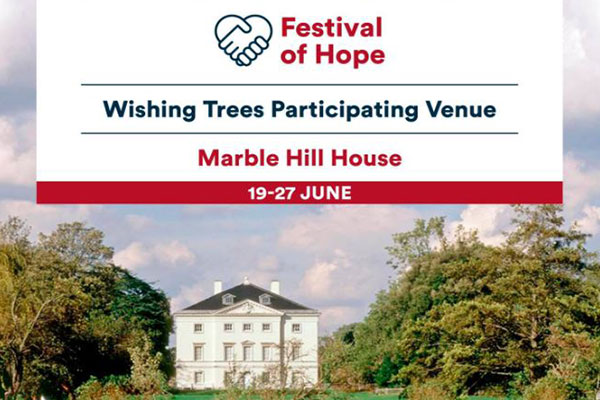 Community news on behalf of Festival of Hope