Let's Go Outside and Learn Youth Summer Sessions in Ham Lands

20 July 2022
The Grow Wild in Richmond Parks project is running youth summer sessions for kids aged 15+ in Ham Lands this summer.
The project will start on Monday 25 July with 'Capturing Nature' which will explore the beauty of Ham Lands with a nature photo scavenger hunt. Attendees are asked to bring their own camera or phone to capture pictures.
On Monday 8 August, 'Creating With Nature' will use nature found in Ham Lands to create with. Activities will include hapa-zome (leaf bashing), sun print collages and making a bee hotel to take home. All materials will be provided.
On Monday 22 August 'Studying Nature' will try out different nature surveying methods including quadrats, invertebrate and air quality surveys with all equipment provided.
All sessions will run from 10am to 12pm. Attendees must register for each sessions as spaces are limited. Each session will meet at Riverside Drive, Ham by the zebra crossing at the end of the path that leads to Teddington Lock footbridge. Postcode: TW10 7RP. What3words: went.stay.shut
Please e-mail gaby.docker@lgoal.org.uk to register or for more information.
If you would like to carry out practical conservation volunteering, join Let's Go Outside and Learn at Ham Lands on Monday's from 1 to 3pm, for their sessions that are open to all.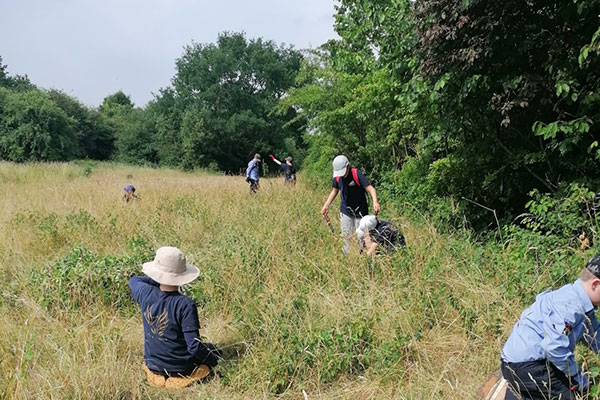 Community news on behalf of Let's Go Outside and Learn