If you can speak, you can sing!

4 July 2022
Learn the essential skills of singing and make progress in group singing sessions for adults of all ages, genders and cultures at the Whitton Adult Community Signing.
The classes take place in a well ventilated and sanitized space at the Whitton Community Centre every Saturday from 11 June to 16 July. Classes take place from 11.15am to 12.15pm with the next term starting on 10 September.
The group recently gave a Performance in Celebration of The Platinum Jubilee of HRH Queen Elizabeth II and are continuing to learn great songs from a wide variety of genres and styles: gospel, classical pop, folk and much more.
Whether you have never sung before, or you would like to improve existing skills, or you just love to sing for fun with others, come and join Whitton Adult Community Singing on any Saturday for a free trial session.
For more information, contact Loulla Gorman by emailing loulla82gorman@gmail.com or calling 07788 664957.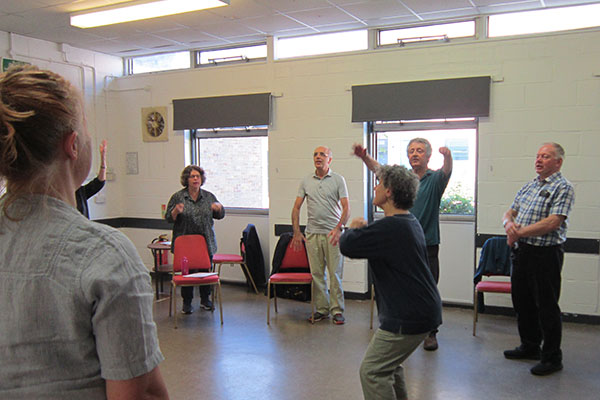 Community news on behalf of Whitton Adult Community Singing