Next phase of Local Area Fund launched to support community projects
25 July 2022
Richmond Council is encouraging individuals, local groups and organisations to apply for the Local Area Fund, which provides funding to support community driven projects that improve the quality of life and wellbeing of local people.  
Through the Local Area Fund, Richmond Council is asking residents, local groups and organisations to come forward with innovative ideas that reflect local priorities and improve the overall quality of life in Richmond upon Thames. Each ward in the borough has been allocated a new budget of £10,000 for local projects.  
The Council is encouraging residents to get in touch with their local Ward Councillors to discuss possible project ideas and the difference their project could make to their community. You can find your local ward Councillor. 
Previous examples of some of the projects that were awarded funding include a new adventure playground for children in Fulwell and Hampton Hill, intergenerational music therapy sessions for children and older people in Kew, a series of gardening and conservation projects in Barnes, and weekly IT training sessions for digitally isolated people from in Mortlake and Barnes.  
Find out about previous funding awards in your local area.
Cllr Nancy Baldwin, Spokesperson for Communities, Equalities & the Voluntary Sector, said:  
"The Local Area Fund was first introduced in 2020 and has already delivered so many fantastic initiatives to improve local areas, turning your bright ideas into a reality! I am delighted that the Council is launching the next phase of funding to build upon the success of the fund to date.   
"I would strongly encourage anyone with an idea, no matter how big or small your idea is, to get in touch with your local representative to discuss your ideas with us. All ideas are welcome and will be considered. Let us know your big ideas to improve your local area." 
View further details on how to apply for funding.  
For more information and guidance on applying to the Local Area Fund please contact Ben Smitton, Community Grants Officer: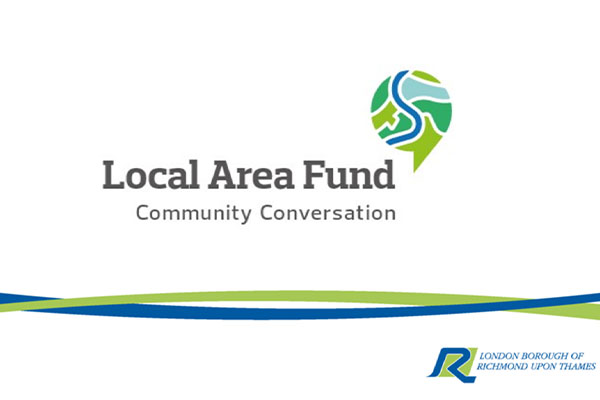 Updated: 14 September 2022