Help reduce the risk of developing dementia by keeping your alcohol intake within the recommended limits
11 July 2022
Drinking excessive amounts of alcohol increases the risk of a stroke, heart disease, and some cancers, as well as damaging your nervous system, including your brain.
The NHS advises adults not to drink more than 14 units a week on a regular basis. 14 units is the equivalent of six pints of beer or ten small glasses of wine.
Around 1 in 3 adults in Richmond upon Thames drink to harmful levels. Alcohol consumption in excess has well-documented negative effects on both short and long-term health, one of which is brain damage that may lead to dementia.
The Richmond DrinkChecker tool allows you to 'take the drink test' to find out if you are drinking too much. It then helps you set goals to drink less, see how much you can save in money and calories by reducing your drinking, and find information about local support services.
Take control of your health and understand whether you can help reduce your risk of dementia by using the DrinkChecker tool today.
This is part of a new campaign to increase awareness of the healthy behaviours you can adopt which may help reduce your risk of getting dementia.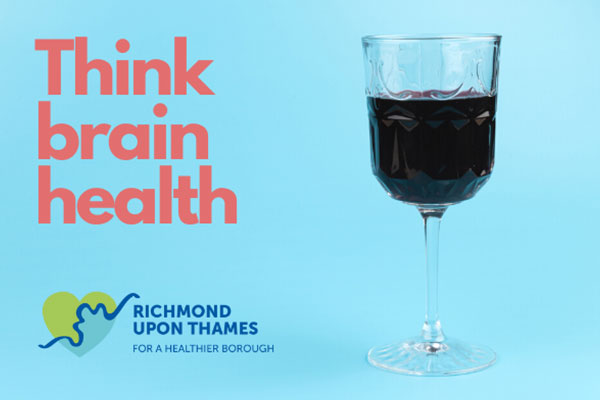 Updated: 14 September 2022