Educational theatre at Hampton Hill

4 July 2022
A group of students, studying 'Our Country's Good' for A Level Drama, recently visited Hampton Hill Theatre for a pre-show discussion about the play with the director and key crew members before seeing the performance itself.
The students, from Esher Sixth Form College, had the opportunity to find out first-hand what it's like to design the set, curate the costumes, lighting and sound for this Teddington Theatre Club production of Timberlake Wertenbaker's hugely popular and influential drama.
Find out more about the Teddington Theatre Club.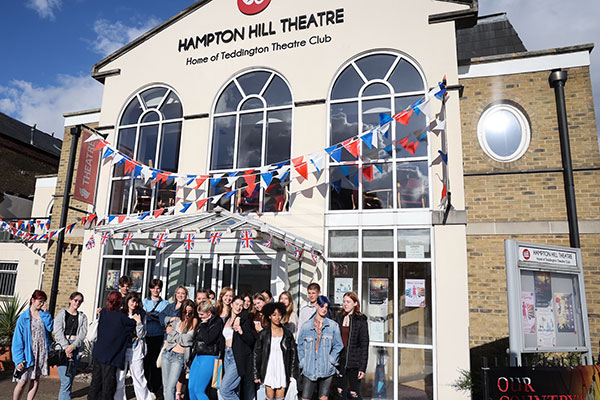 Community news on behalf of Teddington Theatre Club