Richmond's youth offending service receives boost from national inspectors
Release Date: 20 January 2021
The borough's Youth Offending Service has been rated as 'good overall' by Her Majesty's Inspectorate of Probation (HMIP) inspectors.
The rigorous inspection, which took place during September, looked at three areas within the service, which is provided by Achieving for Children (AfC). Specifically, inspectors looked at the organisational delivery of the service, the quality of work undertaken with children sentenced by the courts and the quality of out of court disposals.
HMIP inspects against 12 standards shared between the above three areas. Six standards were graded as 'good' and four as 'outstanding'.
The service was praised for the work supporting children to stop committing offences and inspectors noted that all the specialist workers in this area had a shared desire to improve the life chances of children and young people. In addition to this, children and young people were seen to be included at the heart of the decision making with their views actively sought and used to inform senior leaders about their experiences of services.
Cllr Penny Frost, Chair of the Education and Children's Services Committee for Richmond Council, said:
"All young people in Richmond upon Thames should have every opportunity to succeed. It's great to see the hard work by the AfC Youth Offending Service has been recognised including their approach in supporting young people make good decisions on their future even those who temporarily stray off the right path. It's a credit to our dedicated staff to have been able to achieve these outcomes.
"I'm confident that the Council is heading in the right direction and doing the best we can for the children and young people in the borough."
Ian Dodds, Director of Children's Services for Richmond Council and Achieving for Children, said:
"I am delighted the inspectors acknowledged the positive work of the Youth Offending Service in partnership with colleagues from the police, the court, probation, health services, the voluntary sector and other council services. The inspection highlighted the positive changes young people have made in their lives as a result of their involvement with our skilled and innovative youth justice practitioners.
"This report represents an achievement for the Youth Offending Service and has helped us to identify those areas where we can further improve the support we provide to young people."
The Youth Offending Team will now oversee the action plan that will be produced over the next couple of weeks to drive further improvements in the service.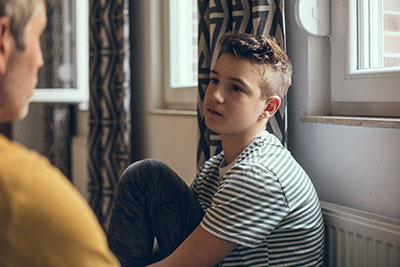 Notes for editors
If you are a journalist and would like further information about this press release, contact Elinor Firth on 020 8487 5159.
Reference: P031/21