Time to quit smoking for good
Release Date: 07 January 2021
It's more important than ever for smokers to have quitting on their list of New Year resolutions; therefore, Richmond Council and its Public Health Team are urging smokers to prioritise their health and stub it out for good, making full use of the support services available locally.
People who smoke generally have an increased risk of contracting respiratory infection and of more severe symptoms once infected. Coronavirus (COVID-19) symptoms may therefore be more severe for smokers.
There are an estimated 20,196 smoking adults in Richmond upon Thames. The Council has a free Stop Smoking service that offers confidential face-to-face and/or telephone advice and support from specialist advisers, as well as stop smoking materials and medication such as Nicotine Replacement Therapy. Since March 2020, the free service has helped over 76 Richmond resident quit smoking through its telephone service.
With the correct, sustained and long-term support, smokers have a much higher chance of giving up the deadly habit for good.
Residents resolved to quit are urged to visit the Council's Help to stop smoking page to access our personalised Stop Smoking Service, email stopsmokingteam@richmond.gov.uk, or call 0800 011 4558.
The Stop Smoking London website also has two new guides for 2021, one on 'how to make 2021 your time to quit smoking' and one on 'how to support a loved one to quit smoking'. View these guides.
Sunay and Doray, Teddington residents, stopped smoking in the last year after using the Council's Stop Smoking Service. They said:
"We started the programme just before COVID-19 and despite the lockdown, Chrissie – our Smoking Cessation Advisor – continued to go the extra mile for us, supporting us with regular phone calls. She felt like a friend from the very beginning.
"We will always be grateful for her support and cannot thank her enough. It was her professional advice that meant, despite the additional stresses of the pandemic, we didn't give up and we have now stopped smoking for good."
Cllr Piers Allen, Lead member for Adult Social Care and Health and Chair of the Health & Wellbeing Board, said:
"New Year is a great time to try to kick unwanted habits. Quitting smoking is a lot easier with the right support, so please reach out to the Stop Smoking Service and welcome a healthier you."
Specialist advice is also available in many pharmacies and GP surgeries across the borough.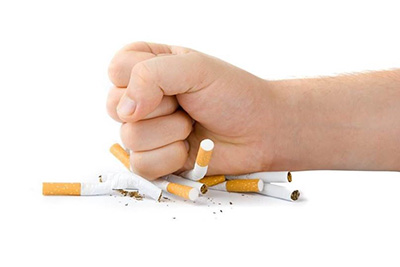 Notes for editors
If you are a journalist and would like further information about this press release, contact  Fenna Maynard on 020 8487 5182.
Reference: P011/21