Quality of life for adults in social care top in Richmond upon Thames
Release Date: 13 January 2021
Adults living in Richmond upon Thames received some of the highest quality social care in London last year, the Adult Social Services, Health and Housing Committee heard last night (12 January 2021).
The annual Adult Social Care Outcome Framework benchmarks Richmond Council's performance against the 31 other London boroughs.
Based on a survey of those who receive social care (service users), Richmond was top in London for three of the indicators measured:
Social care related quality of life
Proportion of people who use services who have control over their daily life
The proportion of people who use services who say those services made them feel safe and secure
Richmond was also the top-performing borough for supporting vulnerable younger adults to remain in their own home and not move into a care home, and for supporting people to be discharged quickly from hospital. Work throughout 2019/20 has also resulted in improvements in the number of adults with learning disabilities and those in secondary mental health services who are supported to live independently in their own home.
Councillor Piers Allen, Chair of the Adult Social Services, Health and Housing Committee, said:
"We want all residents to be able to live healthy and safe lives, independently in their own homes. But sometimes people do need that additional support in a care home or when they are discharged out of hospital. I am incredibly proud of the progress that we have achieved as a borough. The COVID-19 pandemic has challenged our care and social workers to deliver support to our most vulnerable residents in an increasingly demanding environment. While ensuring our residents are provided with support in a safe way, we have also had to adapt to the changing individual needs the pandemic has created. 
"These performance outcomes show that Richmond upon Thames is a leader in providing quality public care services and is a great reward for our continued efforts to make Richmond the best place in London to live.
"As the pandemic continues, we anticipate the high demand for adult care service to remain. Our priority will be to maintain the outstanding level of care we provide for our residents and see more improvement in the quality of the support we provide."
Read the full report.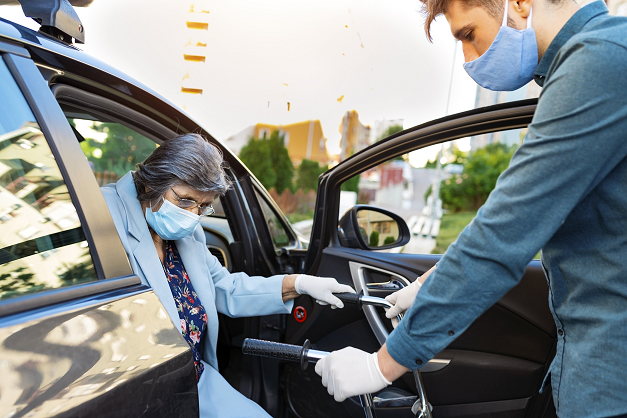 Notes for editors
If you are a journalist and would like further information about this press release, contact Effie Lochrane on 020 8487 5162.
Reference: P020/21