Put your health first to prevent Type 2 diabetes
Release Date: 04 January 2021
Type 2 diabetes is a leading cause of preventable sight loss in people of working age and is a major contributor to kidney failure, heart attack, and stroke.
There are around 15,000 people living in Richmond upon Thames who are at high risk of getting Type 2 diabetes. Yet as much as 80% of Type 2 diabetes cases can be prevented through making a few changes to your lifestyle such as maintaining a healthy weight, eating well and being active. If you know your risk, you can make small changes that could prevent or delay the development of the disease. Residents are therefore advised to fill out the 'Know Your Risk' online self-assessment by visiting preventing-diabetes.co.uk to find out more.
If you discover you are at risk, you can also access the 'Healthier You: NHS Diabetes Prevention Programme' to get tailored, personalised support for free.
Cllr Piers Allen, Lead member for Adult Social Care and Health and Chair of the Health & Wellbeing Board, said:
'2020 showed us just how important it is to look after our health. Being proactive with your health is vital to living a long, healthy and happy life.
'It takes very little time to fill out the self-assessment online, and it could save you from a serious illness. Please take the time to 'Know Your Risk' and prevent Type 2 diabetes.'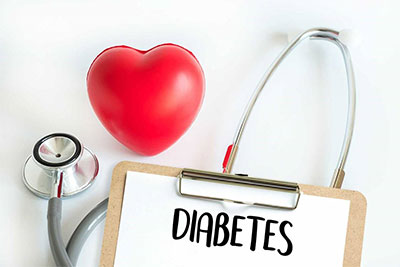 Notes for editors
If you are a journalist and would like further information about this press release, contact  Fenna Maynard on 020 8487 5182.
Reference: P006/21