New grant schemes now open to help local businesses this January
Release Date: 12 January 2021
Richmond Council is encouraging local businesses to check if they are eligible for any of the Council's six grant schemes now open to ensure they don't miss the chance to claim funding.
There are different grants available for the various COVID-19 local restriction tiers that have been in place over the last few months, including a new payment for 'wet-led' pubs covering the Christmas period. Businesses can still claim for the impact of local restriction tiers imposed during autumn 2020.
Additional funding for those impacted by the current lockdown will hopefully be launched in the next few weeks.

The Council is running the current grant schemes in line with government guidance and funding allocated.
Find out which grants you may be eligible for and apply online

Cllr Robin Brown, Lead Member for Finance at Richmond Council, said:
'As we all go through another national lockdown it is vital that we do everything to support our local business sector. The Council is here to provide support and guidance for the challenges and road to recovery that 2021 brings so I urge businesses to check their eligibility for the support grants currently available and apply straight away. We will get the new lockdown grants open for applications as soon as possible
'So far during the pandemic, Richmond Council has issued almost £45m in cash grants to over 3,500 businesses and awarded an additional £50.3m in business rate reliefs, but we know that many businesses have been hit hard and need further support.'
Grants cover different tiers
There are six Richmond Council grant schemes currently open for applications. Businesses can make separate applications for grants to cover each of the different periods of time that they were affected by local restriction tiers.

If you run a non-essential retail, leisure, personal care, sports facility or hospitality business and you have been required to close by law, you could be eligible for one of two Local Restrictions Support Grants for closed businesses (LRSG Closed Addendum or Statutory).

If you run a business in the hospitality, hotel, bed & breakfast and leisure sectors and you stayed open during Tier 2 and Tier 3 but trade was severely impacted, you could be eligible for the Local Restrictions Support Grant for open businesses (LRSG Open) This scheme is not only available to businesses registered for business rates but also those that are not, as long as they are in one of the sectors listed above. Businesses run from home are not eligible for the LRSG Open.

The Council is running a discretionary one-off grant payment scheme for businesses such as events hire and supply chain firms that suffered loss due to Tier 3 or National Lockdown but have been unable to benefit from previous support schemes. To be eligible for the Additional Restrictions Grant you must have fixed ongoing business-related property costs (but not necessarily business rates) and have been trading on 4 November 2020. This scheme is shortly due to be reviewed, with eligibility widened.

Some businesses with a business rates liability such as nightclubs, dance halls, discotheques, adult entertainment venues and hostess bars were required to close in March 2020 and have been unable to re-open. These businesses may be eligible for a Local Restrictions Sector Grant (LRSG Sector) which is a statutory scheme.

A new one-off payment to help `wet-led` pubs is called the Christmas Support Payment - Statutory Scheme which covers Tier 2 and Tier 3 in December 2020. Pubs may be eligible if there is a business rates liability and they made less than 50% of sales from food pre-COVID (March 2020) or opened after 11 March 2020 and before 1 December 2020 and can prove eligibility for the period they have been open.

Recently announced government grants for the current National Lockdown which began in January 2021 are not yet available but an application process will be opened as soon as possible.

Find out which grants you may be eligible for and apply online.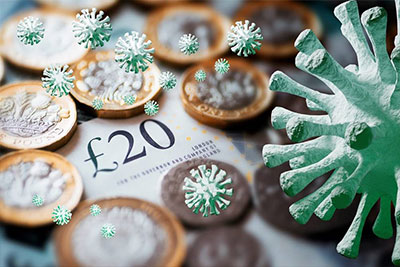 Notes for editors
If you are a journalist and would like further information about this press release, contact Elinor Firth on 020 8487 5159.
Reference: P018/21