Listen to the Director of Public Health's COVID-19 update
Release Date: 22 January 2021
Hear from Shannon Katiyo, the Director of Public Health for Richmond Council, as he joins Talk Richmond to discuss the current COVID-19 situation, why we are in another national lockdown and the rollout of the vaccines. 
Before joining Richmond Council, Shannon worked in the Public Health England Centre of Infectious Disease Surveillance and Control. His experience has seen him lead on a wide range of Health Protection work, including preparing England's Cold Weather Plan to protect the vulnerable and tackling TB infection among people in detentions settings.
Cllr Jim Millard, Tenants' Champion and Host of Talk Richmond, said:
"It's great to be back talking to listeners in 2021. This is the first episode of the new series and it was important that we talk about the current COVID-19 situation.
"As we battle through this second peak of COVID-19, the vaccines offer us hope and it was interesting to hear more about them and their rollout."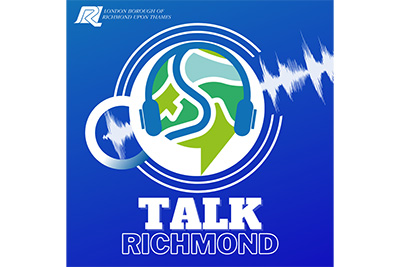 Notes for editors
If you are a journalist and would like further information about this press release, contact Fenna Maynard on 020 8487 5182.
Reference: P033/21