Council urge Royal Parks to extend movement trial
Release Date: 20 January 2021
The Royal Parks Movement Strategy trial in Richmond and Bushy parks, should be extended says Richmond Council.
In August 2020, Royal Parks launched a trial to create new car-free spaces in Richmond and Bushy parks and reduce the volume of through-traffic.
Whilst Richmond Council is generally supportive of the wider ambition of protecting the environmental and scientific status of the parks, concerns have been raised locally about the impact of the changes on the wider local areas. Impact that is potentially being masked by the change in people's movement due to the pandemic.
In a written response to Royal Parks, the Council have requested an extension of the trial period of a further 12 months. This is to enable a robust assessment of the measures, post the COVID-19 pandemic.
Cllr Alexander Ehmann, Chair of the Transport and Air Quality Committee at Richmond Council, said:
"The pandemic has dramatically altered how we currently travel, when we travel and importantly where. All of our parks and open spaces, particularly those owned by Royal Parks, are seeing a huge surge in visitors. This brings many new pressures.
"For this trial to fully understand the impacts, it needs to be extended. Plus, we need a commitment from Royal Parks that they will consider the impact of their measures on the roads surrounding the parks. We are seeing a lot of overspill, cars parking in residential roads, bottle necks on often narrow junctions, cars preventing access for those with mobility issues. We are monitoring this impact, but we would like them to commit to further research to truly gauge the impact of their changes.
"In the short term, as Coronavirus is likely to be in our lives for the foreseeable future, I urge Royal Parks to look to better manage the surge in demand for parking. For example, a pre-booking system for parking, or additional signage and stewards.
"I understand the motives of Royal Parks with this Movement Strategy and applaud their ambition to promote walking and cycling. However, we need to be clear that any changes do not simply push the problem to outside the park gates."
View the full version of the council letter to Royal Parks

(pdf, 194 KB).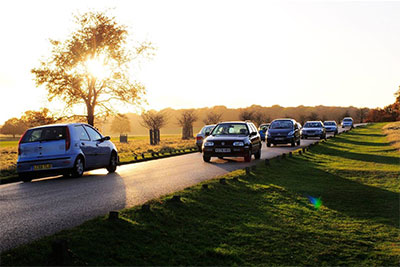 Notes for editors
If you are a journalist and would like further information about this press release, contact Elinor Firth on 020 8487 5159.
Reference: P029/21