Council continues to help hundreds of local families this winter
Release Date: 14 January 2021
Hundreds of local families have already received support this winter, from school holiday supermarket vouchers, laptops, or other assistance such as quality food parcels, help with energy bills or other household essentials, with funding to continue to be available over the weeks and months ahead.
Last year, a new £336,000 fund was launched to help support hard pressed families in Richmond through the winter months. 
Since it launched 3,164 children have received free school meal supermarket vouchers, including over the Christmas school holiday period. This support will continue over the weeks ahead.
Around £110,000 has also been awarded to five local voluntary groups and charities, to enable them to provide additional food parcels, vouchers etc to those most in need. Whilst the majority of this funding will be used to support local families – there is also funding for individuals. Information is available below on how to access this funding through local organisations.
In addition, the fund has also provided assistance with food, energy and water bills with some also being available for other essentials like hygiene products, warm clothing, soap, blankets, boiler service/repair and the purchase of crucial household appliances like fridges and ovens. So far, nearly £7,000 has been paid to 35 local families and 100 care leavers.
In addition, since the start of the pandemic, hundreds of laptops have been given to local families, to help children access remote learning.
Cllr Brown said:
"The coronavirus pandemic has hit vulnerable families and children particularly hard, and we know there are many residents across the borough who are struggling to feed their children and pay their bills. No child should be going hungry, not able to access education or living in a home with no heating or other essentials.
"Throughout the pandemic it has been our priority to look after our most vulnerable residents and we are determined to continue to use this money to make sure every child in Richmond upon Thames is protected.
"Our schools, community organisations and voluntary groups know our diverse communities well and by working with them, we can make sure this help gets to those who need it most."
If you need any financial help, you can speak to one of the below organisations:
Richmond Aid and Citizens Advice will be working together to assess resident's needs, offer advice as well as financial assistance to support with food, utilities and other winter pressures.
Homestart will support families who are struggling financially and facing food, fuel poverty or who are struggling to meet their housing costs. They will assess the needs of families they are supporting and provide swift and easy access to funding.
The River Bank Trust will be supporting vulnerable families specifically in Ham and Whitton. The Trust will be using the money to support families with food, utilities and other winter pressures.
The grant will be used to meet the immediate need amongst individuals and families who are struggling to afford food, utilities and other essentials over the winter months with a specific focus on support for carers and the people they care for.
In addition, you can see the other funding available on our website:
This is a temporary fund, made available by us, to assist households with children who have been affected by the COVID-19 situation, have had their normal income disrupted and have had to claim Universal Credit. The fund can help households by providing support with groceries in the form of supermarket vouchers.
Richmond AID and Citizens Advice Richmond (CAR) may be able to help with a grant for food and essentials. This grant can support people who are struggling to afford food and other essentials due to COVID-19, subject to available funds up to 31 March 2021. The fund is for residents of Richmond who have reduced pay, lost their job, benefit issues, struggling to afford food or have extra costs as a result of COVID-19.
For those residents in receipt of welfare benefits, there are crisis grants available to help in an emergency for household items, food and baby essentials.
We will make awards available from the COVID-19 Hardship Fund, which does not count as public funds, to Richmond residents whose income has been affected by COVID-19 and have no recourse to public funds. The fund can help households by providing support with groceries in the form of supermarket vouchers.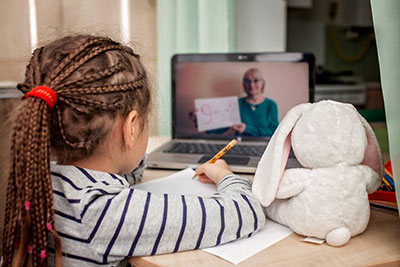 Notes for editors
If you are a journalist and would like further information about this press release, contact Elinor Firth on 020 8487 5159.
Reference: P021/01/2021