Take part in the Transform Work Life sessions
22 February 2023
Back for the second year, Transform Work Life is a collaboration between a Careers Development Institute registered practitioner and mentor and Richmond Libraries.
The programme will deliver a series of five monthly interactive seminars aimed at developing knowledge and understanding of your personal and professional skills.
Whether you are looking for your first job or a change in career, the sessions are designed for everyone. They aim to enhance employability and encourage potential transformation in your work and life.
Transform Work Life is free to Richmond residents and will take place at Richmond Old Town Hall, Whittaker Ave, Richmond TW9 1TP.
Session timetable
The five sessions will take place from Tuesday 28 February until Tuesday 27 June 2023. Participants are welcome to join one or multiple sessions.
You must register in advance to book your place.
Career theory
Understanding influences on your career path and job history.
Tuesday 28 February 2023, 10am to 12pm
Personality types
How does your personality type underpin your relationship and choices regarding work and career?
Tuesday 28 March 2023, 10am to 12pm
Networking and the hidden job market
Up to 70% of job opportunities are believed to be never advertised. Understanding how to access the hidden job market through LinkedIn and other social media resources can be a powerful tool to find new opportunities, develop your professional network and increase your employment potential.
Tuesday 25 April 2023, 10am to 12pm
CVs and cover letters
What makes a good CV/cover letter and how are these documents viewed by employers?
Tuesday 30 May 2023, 10am to 12pm
Applications and interviews
Understanding the variety of different types of applications and interviews you might encounter in your job seeking journey.
Tuesday 27 June 2023, 10am to 12pm
How to register
All are welcome – we do not expect group sessions to exceed 12 participants so please sign up early to avoid disappointment.
For queries or to register your interest, email nickysmithcareers@gmail.com.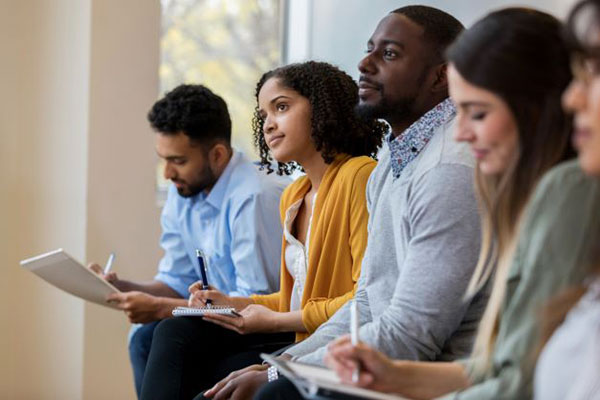 Updated: 22 February 2023