LGBT+ History Month
15 February 2023
LGBT+ History Month is an annual celebration of lesbian, gay, bisexual and transgender history. Taking place during the month of February, LGBT+ history month provides an opportunity to reflect and celebrate the community's history and achievements. It's also a time to raise awareness, combat prejudice and celebrate diversity.
Recommended reads
Richmond upon Thames library service have selected books that share LGBT+ stories:
Detransition, Baby – Torrey Peters
Navigating the complicated waters of family-making and motherhood in the twenty-first century, this exciting and funny debut novel follows the lives of three trans and cis women living in New York.
Real Life – Brandon Taylor
Described as a coming-of-age novel, the partly autobiographical book tells of the experiences of a gay, Black doctoral student in a predominantly White, Midwestern PhD programme. Taylor's powerful tale embraces themes of grief, desire and alienation in rich, eloquent prose.
Zami: A New Spelling of my Name – Audre Lorde
American poet, Audre Lorde's first novel combines myth, history and biography through a narrative form, detailing her childhood in New York City, and navigating life as a black lesbian in 1950s America.
It is a rapturous, life-affirming tale of independence, love, work, strength, sexuality and change, rich with poetry and fierce emotional power.
Young Mungo – Douglas Stuart
Set in urban Glasgow, two young men on either side of the sectarian divide start to develop feelings for each other. Young Mungo is an emotionally powerful and compassionate portrayal of sexuality and community.
Last Night at the Telegraph Club – Malinda Lo
Set in 1950s San Francisco, Last Night at the Telegraph Club tells the story of Lily Hu, a teenage daughter of Chinese immigrants as she begins to explore her sexuality. lily meets Kathleen and their love blossoms in San Francisco's Chinatown amidst 'Red-Scare' racism and post-war prejudice.
Rainbow Milk – Paul Mendez
Rainbow Milk is an intersectional coming-of-age story, following nineteen-year-old Jesse McCarthy as he grapples with his racial and sexual identities against the backdrop of a Jehovah's Witness upbringing and the legacies of the Windrush generation.
Girl, Woman, Other – Bernadine Evaristo
Girl, Woman, Other follows the lives and struggles of twelve very different characters. Mostly women, black and British, they tell the stories of their families, friends and lovers, across the country and through the years.
The Gender Games: The Problem with Men and Women, from Someone Who Has Been Both – June Dawson
The Gender Games is a frank, witty and powerful manifesto for a world in which everyone can truly be themselves. Featuring insights from well-known gender, feminist and trans activists including Rebecca Root, Laura Bates, Gemma Cairney, Anthony Anaxagorou, and many more.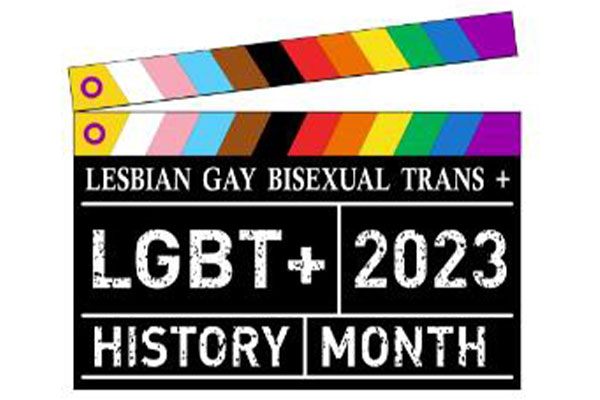 Updated: 15 February 2023