Community health bus returns to Richmond on Monday 20 February
15 February 2023
The 'Come and have a chat about your health' bus will be returning to Richmond on Monday 20 February 2023 to offer flu and COVID-19 vaccines to those eligible, answer any health-related questions and offer free COVID-19 testing kits.
The bus will be parked outside Sainsbury's, Lower Richmond Road, Richmond, TW9 4LT from 10am to 3pm.
Health experts on our bus will be distributing a free box of COVID-19 testing kits to those who attend if they would like one, while supplies last.
A local pharmacist will be available to offer advice on a range of different areas including:
Tips to stay healthy and active

Accessing free NHS health checks for 40 to 74 year olds

Help to stop smoking

Preventing and reducing your risk for several diseases, including diabetes, cancer, and heart disease

Immunisations for you and your family

Information about the COVID-19 and flu vaccines
If you have any questions or concerns about the vaccines, you can come along and have a chat, with no pressure to get them.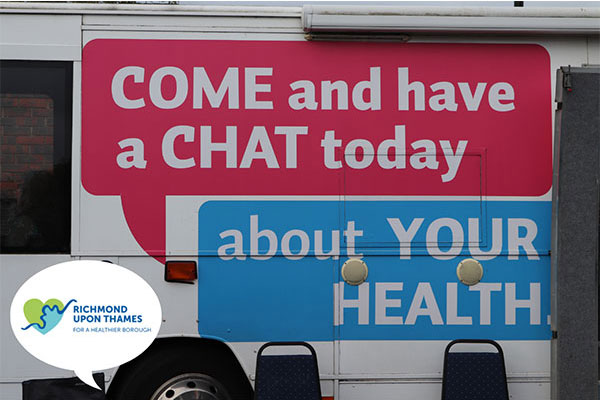 Updated: 15 February 2023