Community groups invited to help end violence against women and girls
19 December 2022
We have partnered with the Metropolitan Police and Wandsworth Council to facilitate the first quarterly forum for organisations working to tackle violence against women and girls (VAWG) and domestic abuse.
The event brought together community organisations from across the boroughs of Richmond upon Thames and Wandsworth for the first forum aimed at sharing ideas, collaborating and ensuring there is a strong co-ordinated response across the system that supports women and girls at risk of abuse and violence.
To do this, we invited a wide range of representatives from across organisations working in the two boroughs who can not only provide an understanding of how the community feels but can also actively contribute to achieving our collective goals of keeping women and girls safe.
Councillor Ben Khosa, Richmond Council's White Ribbon Champion said: "Working together with a wide range of partners, practitioners and organisations is one of the key components of our VAWG Strategy. This forum is key to our approach because to tackle violence against women, we need an effective organised response.
"I encourage all organisations working within the borough to tackle VAWG and support victims to take part in the next forum. By collaborating and having the important conversations, we can show that Richmond upon Thames stands in solidarity with survivors and minimise the threat of VAWG."
The forum is first of the quarterly events that aims to engage with survivor-facing organisations, including charity and specialist services due our commitment to supporting the voluntary sector with their frontline work. Community groups working locally were well-represented with organisations such as Action Breaks Silence, Rape Crisis South London, Hourglass and Solace Women's Aid in attendance.
The event included a guest speaker from the Suzy Lamplugh Trust who outlined the charity's campaigning work. The trust works to combat stalking and deliver educational workshops to better workplace safety, teach bystanders how to recognise when to step in and help improve personal safety. It also highlighted the trust's support and advocacy work, particularly the National Stalking Helpline (0808 802 0300).
Women's Aid representative, Councillor Lizzy Dobres, spoke to highlight the impact of the rising cost of living on domestic abuse figures. It was a key opportunity to discuss how the crisis affects access to services and how increased financial restrictions can make it harder for victims to leave their abusers. We recognise safety means ensuring every resident feels secure in our community and we are working with partners to meet the challenges of the crisis by supporting residents through our Cost of Living Hub and ensuring survivors can access domestic abuse support. 
The Metropolitan Police said: "It has been a pleasure to work with Richmond and Wandsworth Council to host this VAWG Community Forum and we are excited to see it develop.
"Reducing VAWG is a priority for the Police and we recognise that having a space for the community to voice concerns, share ideas and work together is pivotal to understanding how statutory organisations can address the concerns of the people we keep safe. We hope that more community representatives join the forum and we look forward to building a network of like-minded passionate people."
Wandsworth Council said: "We are thrilled to have launched the first of this cross-borough VAWG Community Forum. This quarterly forum will form part of our new governance structure which ensures that the voice of the survivor and the community is heard and reflected throughout the Community Safety Partnership's work.
"The engagement from the community in this first event was inspiring and we look forward to where this forum will lead, becoming even bigger and having a greater impact to reduce VAWG.
"Special thanks to the Met Police and the Community Safety team for excellent partnership work in the set up and facilitating on the day."
As part of the work we do with the Richmond Community Safety Partnership, we are committed to collaborating with local groups to build an understanding of the values and challenges of our community so we can create a place that addresses your safety needs.
If you are an organisation and would like to take part in the next quarterly forum, please email Abi Jonas, the VAWG Community Safety Officer, at Abi.Jonas@richmondandwandsworth.gov.uk.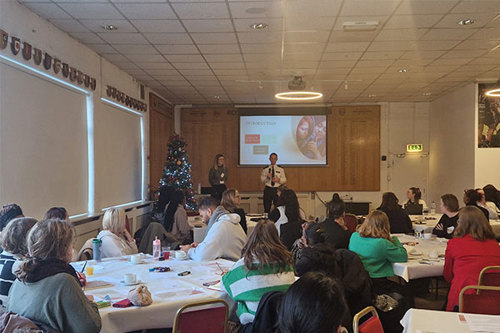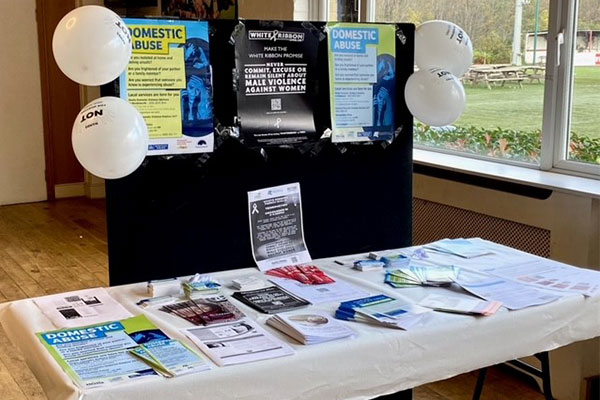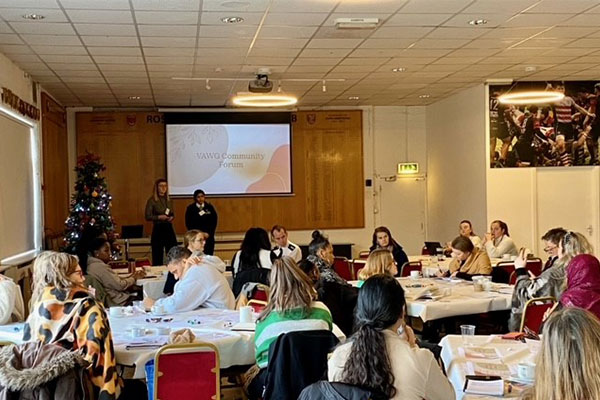 Updated: 20 December 2022