Making caring visible and valued in Richmond
Date: 9 June 2021
Author: Cllr Piers Allen
Title: Chair of the Adult Social Services, Health and Housing Services Committee and Chair of the Health and Wellbeing Board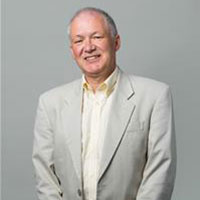 The theme of this year's Carers Week 2021 is 'Make Caring Visible and Valued'. The national charity Carers UK has joined forces with Age UK, Carers Trust, Motor Neurone Disease Association, Oxfam GB and Rethink Mental Illness to help raise awareness of caring around the country. 
The six national charities driving Carers Week 2021 are calling on individuals, services and organisations to do their part in recognising the contribution made by carers and helping them get the practical, financial and emotional support they need to care for a loved one.
Here in Richmond, the Richmond Carers Centre is leading a week of activities to help recognise and celebrate the contribution that carers in Richmond Borough make, with a week full of online wellbeing activities, alongside the other local organisations that make up the Carers Hub Service: Richmond Borough Mind, Integrated Neurological Services, Addiction Support and Care Agency and Crossroads Care Richmond and Kingston.
But what are we doing in Richmond to make caring visible and valued all year round?
To my mind, one of the most important things for carers is to encourage them to reach out for the support that the Council and its partners can provide. This starts with a carer's assessment, a conversation that determines the impact looking after someone is having on a carer's life and the best support available for them. This could include financial help, emotional support opportunities, training, breaks from caring and help using technology that will help them look after someone.
We are also encouraging all carers, young and old, to inform their GPs of their caring roles and responsibilities, for which helpful templates are available.
This week, Richmond Council are also sharing a series of videos on technology that can help with caring responsibilities.
The Council's partnership work in this area is guided by the Richmond Carers Strategy 2020-25, launched last year, with a multidisciplinary group of professionals and unpaid carers meeting quarterly to help deliver and monitor its action plan and feed back information to carers and stakeholders across the Council, the local NHS and voluntary sector organisations.
The Richmond Health and Wellbeing Board has also invited a carers representative to join the Board, so that the voice of carers themselves is strong and clear in the strategies we develop and oversee to support the health and wellbeing of all residents in the borough.
I know from my own family that carers can often neglect their own health and wellbeing when looking after a loved one – I am determined that this isn't a trap that carers can fall into in Richmond, while also supporting the campaign Stand up for carers which calls on the Government to raise Carer's Allowance for unpaid carers by £1000 a year.
Unpaid carers are doing a remarkable and important job in very difficult circumstances. They deserve all our support.