Singchronised!

22 April 2021
Primary schools will be brought together to celebrate the return of singing to the Borough between 24 and 28 May.
Singchronised is an opportunity for all the primary schools in the Borough to join as one voice. During the week beginning 24 May 2021, schools are invited to perform a medley of the 4 big songs that they had learnt for the 2020 Primary Singing Festival which was cancelled at the very start of the first lockdown.
Singchronised enables pupils to enjoy singing the songs knowing that thousands of children from the local area are also singing with them. Over the course of the week each school will perform the big songs, creating a sequence of performances that will celebrate the return of singing across the Borough.
The following schools have already signed up:
Collis Primary School
Carlisle Infant School
St Osmund's Catholic Primary School
Stanley School
St Elizabeth's Roman Catholic Primary School
St Richard Reynolds' College
GEMS Twickenham Primary
Trafalgar Junior School
Heathfield Junior
Heathfield Nursery and Infant School
Nelson Primary School
The Russell School
Thomson House School - Lower School
Barnes Primary School
St Edmund's Primary School & Nursery
Archdeacon Cambridge's C Of E Primary
The Mall School
Richmond Music Trust
St Mary's Primary School
If you're a parent who thinks your child's school might be interested, encourage them to get in touch with Richmond Music Trust.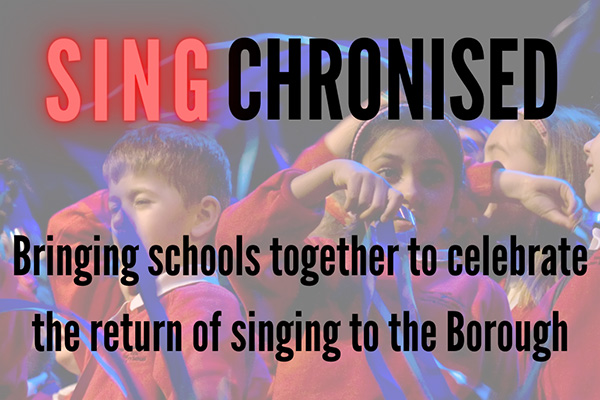 Community news on behalf of Richmond Music Trust