Richmond Literature Festival
Richmond Literature Festival celebrates books, conversations and ideas. We have delighted audiences in venues across the borough every November for 30 years.
This year's festival takes place from 5 to 21 November 2021.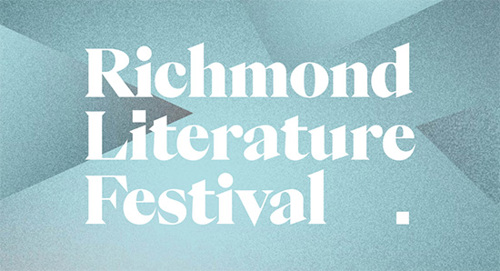 About the festival
Rooted in Richmond Upon Thames, providing a window on the world, we bring writers and communities together. We're a hub of thought-provoking experiences for bookworms, arts lovers and discerning minds. Whether you're an avid reader or seeking literary inspiration, join us for entertaining and meaningful events this autumn.
This year's festival explores the theme of 'breaking ground.' Through literature and ideas, we imagine the new possibilities of our future.
The past 18 months have seen massive upheaval and innovation across the globe. On our fast-changing planet, how can we work towards a world that's more sustainable, more inclusive and more equal? What exactly is the 'new normal' and what does it mean for us?
Creating change requires new ways of thinking. This year's festival gathers together pioneering writers, visionary change-makers and our local community. Together, we investigate some of the most important issues of our time, from the climate crisis to social inequality.
We absorb new perspectives on contemporary life from the freshest literary voices. We look to pioneering figures from history to embolden us for days to come.
Witness bold and inventive authors discussing the books that have topped the charts and earned the highest critical acclaim in 2021.
If you can't join us in person this year, our selection of online events enables you to enjoy the festival wherever you are.
How to book
Tickets for this year's Richmond Literature Festival go on sale at 11am on Wednesday 29 September. Visit our website to see full details of events.
Keep up to date
Stay one step ahead of the action and get the latest updates by signing up to our mailing list.
Twitter: @richmondlitfest 
Facebook: richmondliteraturefestival
Updated: 15 September 2021