#RichLitFest is a festival of books and words, tales, talks and ideas taking place across Richmond upon Thames every November. We aim to inspire with brilliant stories, insightful discussions and surprising revelations.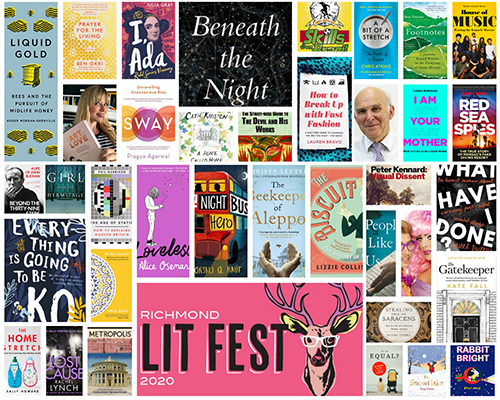 In a year when books were more important than ever, the 2020 Richmond Lit Festival moved entirely online. With 48 authors, two musicians, two drag performers, two ex-politicians and one beekeeper we had audience members tuning in from as far as Wales, Germany and even New Zealand!
Richmond Lit Festival will be returning in Autumn 2021 with an even more exciting programme of writers, entertainers, illustrators and journalists.
Keep up to date
For information about the 2021 Richmond Literature Festival and other literary news please visit Richmond Literature Festival website and follow us on social media:
Twitter: @richmondlitfest #RichLitFest
Email: artsinfo@richmond.gov.uk
Facebook: facebook.com/richmondlitfest
Telephone: 020 8831 6494