Clean Air Day! Council trials roving air pollution monitors
Release Date: 08 October 2020
Traffic wardens will help monitor air quality around the borough by wearing air quality monitors when they are out patrolling.
As part of Richmond Council's fight against air pollution, this week for Clean Air Day (8 October), in an innovative London first, traffic enforcement officers will be wearing small monitoring devices that will report back insight at each location.
Monitoring air quality in the borough takes place 24 hours a day and accurate data on pollution and air quality is important, as it helps feed into the borough's Air Quality Action plan and shape future policies and decision making.

The Council owns two static units and 64 NO2 monitoring sites; these additional roving monitors will provide additional data.
Clean Air day (8 October) is the UK's largest air pollution campaign. It aims to improve public understanding of air pollution, how it affects our health and what we can all do to tackle it, helping to protect the environment and our health.  
As air quality continues to exceed health standards across the capital, the Council continues with its efforts to encourage people to use non-polluting ways to travel around the borough.
Cllr Alexander Ehmann, Chair of the Transport and Air Quality Committee for Richmond Council, said:
"Across the UK, air pollution is a public health emergency. Clean Air is a fundamental right for us all, but we face a significant threat from air pollution.
"I recognise some of the solutions to our air quality challenge may not be easy, cheap or popular – but they are required, and they are right if we are to achieve our vision for the fairer borough we want to build together.
"The new roving air quality monitors, worn by our traffic enforcement officers, will help us have a more in-depth understanding of the challenge ahead and understand where our hotspots are. This is another example of our unwavering commitment to tackle air pollution and promote a cleaner and healthier environment for all of our residents."
Hear from Cllr Alexander Ehmann:
Measures introduced in the last twelve months, include:
Improved on-street charging infrastructure to encourage increase in electric vehicles
Richmond upon Thames currently has around 200 on-street chargers fitted to lamp posts, in partnership with Siemens and leading EV charging provider Ubitricity. With more planned in the future. Today (8 October) Ubitricity is giving EV drivers a FREECHARGE.
Fines for car idling
Drivers who are caught idling by our civil enforcement officers will be asked to turn off their engines and warned that failing to do so will lead to a fine. if the driver refuses to switch off, they will be fined.
Free cycling training
We offer three levels of The National Standard Bikeability training on a one-to-one basis and provide Bikeability courses in schools, up to Level 2. You can also take TfL's online cycle skills course. 
New School Streets
We have installed 15 school streets across the borough. A School Street is where a road with a school temporarily closes to become a pedestrian and cycle zone-only during the school's opening and closing times, to enhance the safety of school children. 
Cycle hangars
Bike hangars are soon to be installed in 11 streets across the borough. The locations were chosen following requests and consultation with residents. A consultation on a further 20 will be held later this year. 
New cycle lanes
Temporary barriers separating the new cycle lanes from the traffic lanes on Kew Road between Lion Gate Gardens and Kew Gardens Road have been upgraded with a system of raised posts (known as wands and armadillos).
In addition, a new interim cycling scheme is being installed on Hampton Court Road to help improve cycling safety and support the countless residents making the switch to their bikes.
Closing Church Street to traffic in Twickenham
From June 2020, Church Street became the borough's first 'Space to Shop', where pedestrianisation of the road allows for residents and visitors to maintain social distancing, while still enjoying the retail and hospitality offerings of one of Twickenham/s landmark locations.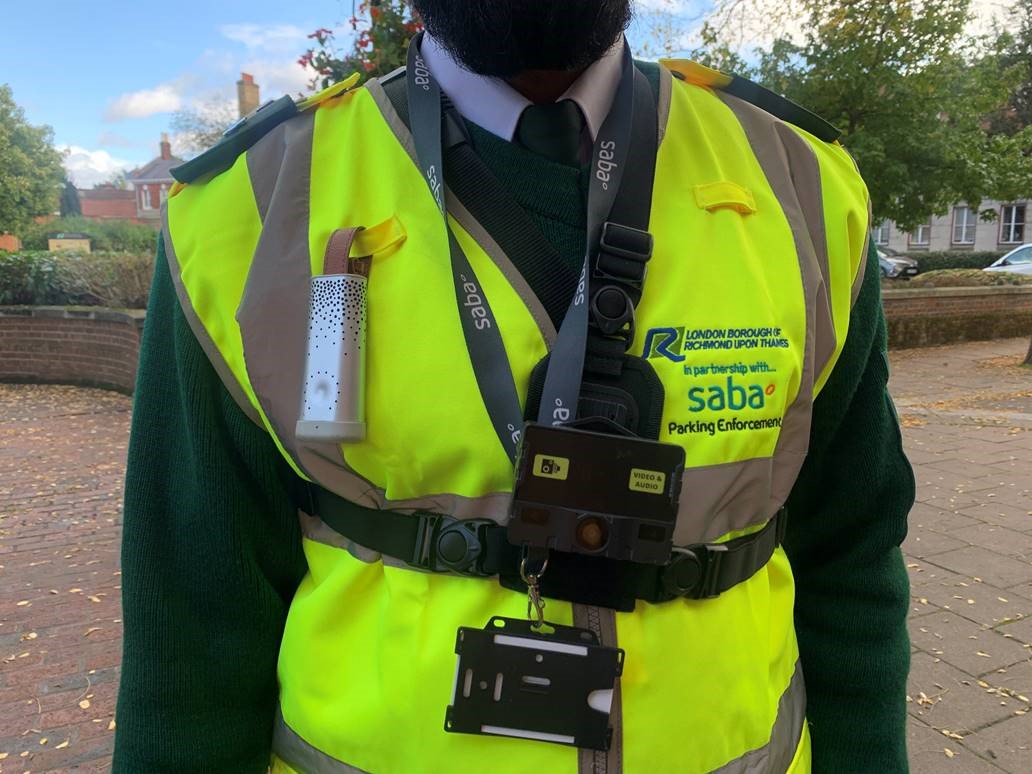 Notes for editors
If you are a journalist and would like further information about this press release, contact Elinor Firth  on 020 8487 5159.
Reference: P397/20
Updated: 09 September 2021