Uplift and Outer London Fund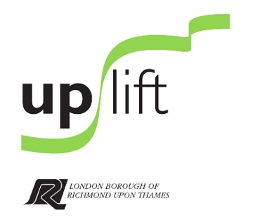 Uplift is Richmond Council's programme to rejuvenate the Whitton, Hampton North, Barnes, Mortlake and Ham areas of the Borough, which local people say are in need of improvement.
The aim is to make every town within Richmond upon Thames a place which its residents can be proud to live in and which has a lively high street with thriving businesses.
This will be achieved through listening and working with people to address concerns and use local knowledge, allowing a bespoke 'uplifting' of each area which respects both its heritage and future potential.
The Uplift programme for each town is based on the results of the Council's All in One survey which took place last December. More than 13,700 residents from across Richmond upon Thames told the Council what they thought about where they lived. The Council is working through all of the ideas to create schemes for each area which it believes residents will be in favour of, and which will create a better trading environment. Whitton is the first substantial programme to launch.
Find out more information about the work in Whitton.
Funding
Improvements to some towns within the Uplift programme will be funded by the Council's own Uplift budget money raised from Council Tax and Government grants, and through other funds, such as the Mayor of London's Outer London Fund. Others will be funded only by the Council.
Funding by area

| Area | Covered by Uplift project | Covered by Outer London Fund grant |
| --- | --- | --- |
| Whitton | Yes | Yes (£361,000) |
| Barnes | Yes | Yes (£376,000) |
| Hampton north | Yes | No |
| Mortlake | Yes | No |
| Ham | Yes | No |
| Twickenham | No | Yes (£496,700, subject to a different improvement programme through the Twickenham Area Action Plan) |
What is the Outer London Fund?
This is a £50million fund set up by the Mayor of London to support boroughs which will see the least impact from the Olympics and Crossrail, but are still paying for them through business rates or Council Tax levies. It is intended to improve the character, quality and vitality of high streets and surrounding areas. The fund is split in two - £10million was available in the first round of grants, up to £40million remains for the second round.
So far the Council has received £1.2million of Outer London Fund grants from the first round, after submitting three successful bids based on information gained through the All in One process. This was the highest level of grant to any London borough and represented more than one tenth of the total first round grants. The Council is currently bidding for further funding after a second round of grants was announced by the Mayor.
In total the Council will spend £1million of its own money on the Uplift projects this financial year (2011/12). Already £150,000 has been spent on initial plans and feasibility studies.