Two Ticks disability award scheme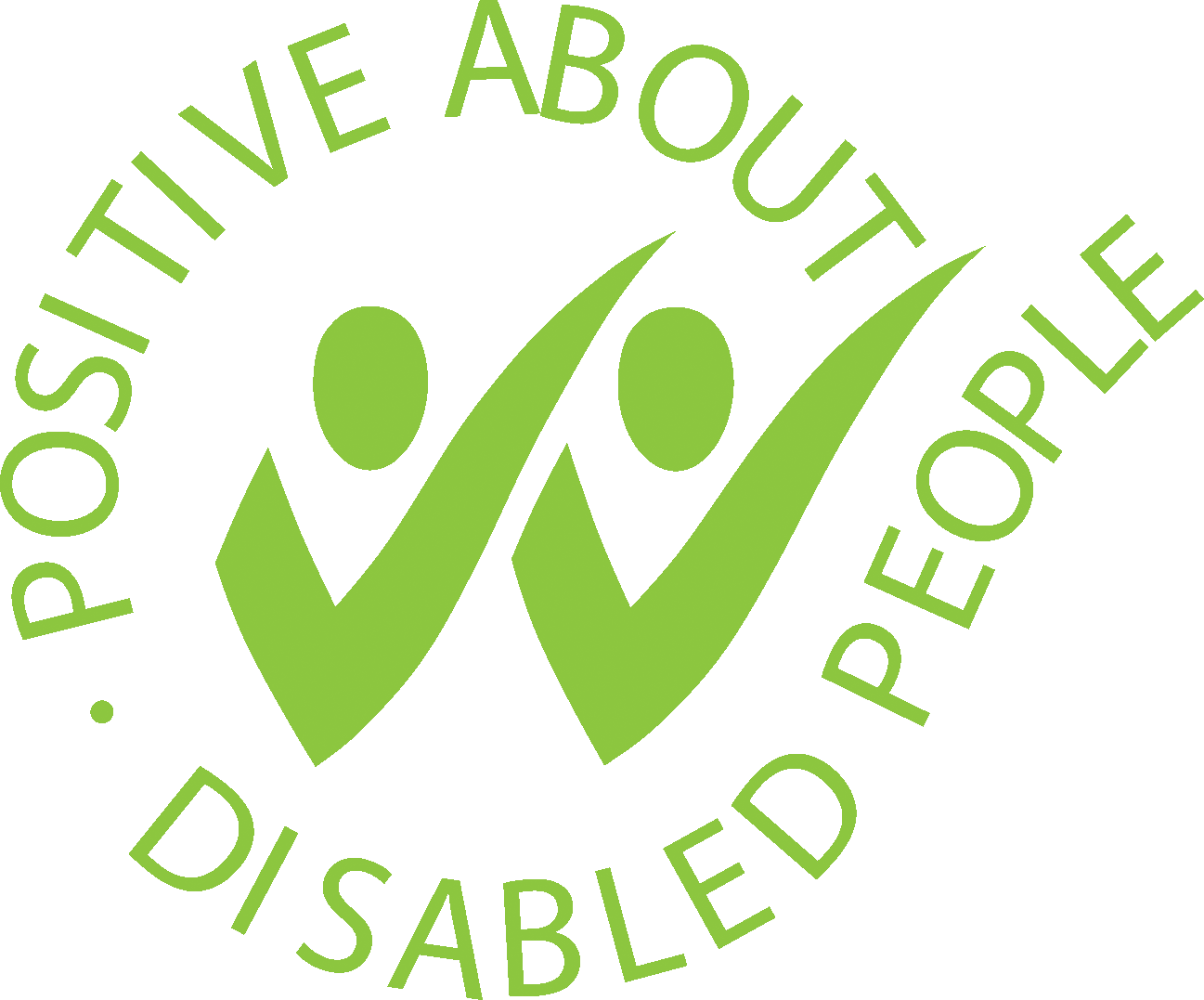 We are committed to employing disabled people and has been awarded the Two Ticks Disability Symbol by Jobcentre Plus. Under this scheme we are taking action on five commitments to support the employment, retention, training and career development of disabled employees.
One of our commitments is to guarantee to interview anyone with a disability, provided their application meets the minimum (essential) requirements of the job vacancy, and to consider them on their abilities. To apply under this scheme please make sure you complete the question in the equal opportunities monitoring section of the application form which asks whether you have a disability. Any additional information about the nature of your disability which you choose to provide at this stage will be held in confidence, and not shared with the selection panel.
Should you be successful at short-listing stage and invited to attend an interview or other selection event, you will have an opportunity to explain any special requirements which you may have. These can then be assessed in relation to the particular nature of the selection event and/or venue, and we will endeavour to make any adjustments we can in order to accommodate your requirements.
The other commitments are:
To ensure there is a mechanism in place to discuss, at any time, but at least once a year, with disabled employees what can be done to make sure they can develop and use their abilities
To make every effort when employees become disabled to make sure they stay in employment
To take action to ensure that all employees develop the appropriate level of disability awareness needed to make these commitments work
Each year to review the five commitments and what has been achieved, plan ways to improve on them and let employees and Jobcentre Plus know about progress and future plans.
Our online application form is fully compliant with the accessibility standards we ask our vendors to comply with. However, for anyone who has a disability which means they are unable to apply online, but would be able to make an application using a different format, we will do whatever we can to help. Please contact us as below.
We are covered by the Equality Act in the same way as other employers. The actions that we're taking as part of the Two Ticks scheme are in addition to our legal obligations and are part of our aim to promote equality for disabled people in the Borough.
Contact the Recruitment Team
Recruitment Team
Human Resources
Civic Centre
44 York Street
Twickenham
TW1 3BZ
Telephone: 0208 891 7780
Email: recruitment@richmond.gov.uk
We will respond to your query as soon as possible, and in any case within 2 working days. Our office hours are 9am to 5pm Monday to Friday excluding public holidays.