Business Survey 2011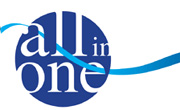 237 businesses responded recently to the council's online 'All in One' business survey. Respondents - mainly small, owner-managed businesses reflecting a key characteristic of the borough's economy - provided a wealth of information to inform the council's work in coming months. The headline findings are below and the full summary report is available to view.
The full results of the survey will be used to inform our services' development over the coming months. Businesses have a further opportunity to contribute to issues in their local areas through our All in One 'Your area, your say" consultation events around the borough.
Our response
Our response to the survey findings is starting already. The council's commitment to supporting business has been underlined by our recent commitment of an economic support fund to help enhance the business environment. A new Retail and Business Champion is also being recruited to focus on addressing the needs of retailers and other businesses. We are also continuing our commitment to promote the borough's visitor economy to boost trade for local businesses while promoting the area for potential investors.
Headline results
The survey suggests that there is good potential for business growth in the borough. 38% of businesses say they are considering expanding their business in the near future. Among those who are considering expanding their business in the near future, nearly half say they would do so by offering new services, and by employing more staff.
Most respondents are quite optimistic: 39% say they expect turnover to increase over the next 12 months, with 42% expecting no deterioration. Those who work from home, and those who expanded in the past year, are the most optimistic for the coming year.
Three quarters of respondents are satisfied or very satisfied with their local area as a place to do business. However, half of respondents felt that they cannot influence decisions affecting their business and over one third do not feel informed about services that their business.
The survey presented a list of options and asked respondents to select their top four in response to 'What is most important in making your local area a good place to do business?" The headlines from this are:
45% said provision of parking spaces
37% public transport
34% said range and quality of shops
32% said ease of road access / congestion
32% said level of crime and antisocial behaviour
28% said quality of the street scene
26% said reducing the number of empty shops
22% said developing a stronger sense of place for the local community
Similarly, respondents were asked to select up to four things from the same list for things they thought "most needs improving". Responses follow a similar pattern to those for which aspects are most important:
46% say provision of parking spaces, especially in Richmond
33% say reduce the number of empty shops, most notably in Richmond and East Sheen
21% mention ease of road access and reducing traffic congestion, most often mentioned by those in Teddington (28%)
19% say the range and quality of shops
16% say the condition of the roads, mostly in East Sheen and Barnes
16% say the condition of the pavements, particularly in Barnes
16% say a need to develop a stronger sense of place for the community
15% mention local events and promotions
15% say the quality of the street scene, particularly in Twickenham (24%)
12% say the level of crime and anti-social behaviour
12% mention finding and retaining the right staff locally
10% say parking enforcement
The full results can be found on our Consultation pages.