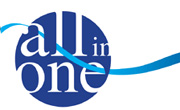 Getting involved in my local area
All in One
At the end of 2010 we sent every household an All in One survey, which asked you about your priorities for your local area. We asked you what you liked about where you lived and what could be improved.
We followed this up with a series of village planning events across the borough during the summer of 2011. These events gave residents the chance to discuss local issues in more detail and find potential solutions, including how the Council and community could take things forward together.
All in One is part of our commitment to listen to local residents and put them at the heart of all we do. Underpinning this commitment is recognition that in these difficult economic times the Council can not 'do it all' and greater involvement from our residents will be needed.
We had a fantastic response from local residents with over 13,500 completing the survey and over 1,300 attending the events. Read more about the All in One survey results.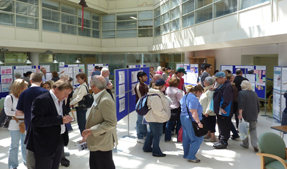 People attending an All in One event in Twickenham
About your village area
We asked you what you considered to be your local area in the All in One survey. We then looked at your responses and divided the borough into 14 village areas (shown on the map).
Click on the map below to find out about key local issues, priorities and opportunities and how you can be involved in improving your local area.
Next steps
Village Newsletters - November edition live!
The third edition of the Village News newsletters is now available online. It includes information about what is being done locally, in response to issues raised in the All in One survey. It also gives details of what local people and groups are already doing in your area.
The following editions will be distributed by email only. Sign up now to receive the newsletters by email.
Linking with the community
The All in One survey and events told us that many residents would like to be more involved and help improve their local area. It also showed that people weren't sure what opportunities were available and where to go for information and support. To help solve these issues we have decided to set up a community links project. The project will help promote community involvement and keep local communities informed about what we are doing at the Council. We hope the project will allow us to:
Build a better understanding of what community activity is already happening
Identify and promote opportunities for local people to get involved
Help local people and groups find the support they need to take part
Each village area will have a named Community Links Officer who will be the key contact for that area. Find your Community Links Officer.
Get involved!
Want to know more about how you can get working to help make your community better?