Sexual health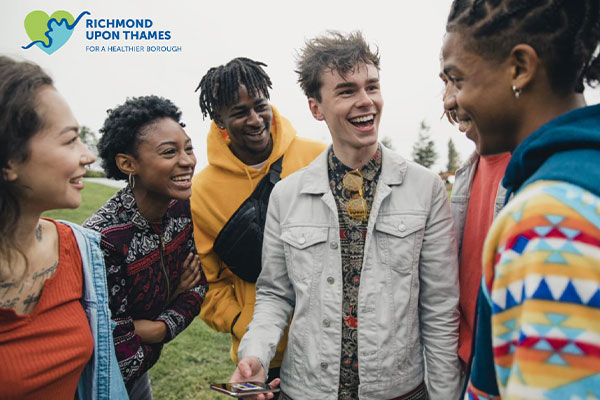 It's important to pay attention to your sexual health whether you are in a long term relationship or not.
Sexually Transmitted Infections (STIs)
If you're sexually active, you're at risk of catching a Sexually Transmitted Infection (STI). Anyone who has sex can catch an STI so you need to find out how to avoid infection, how to get tested or treated and how to protect your sexual health. This can prevent health complications for you and your sexual partners. Remember, practising safe sex and always using a condom can reduce the risk of infection.
If you think you may have an STI then you could make an appointment to see your GP or visit one of the borough's sexual health clinics. Visit South West London information on Sexual Health (SWISH) for a list of clinics and details. Getting it On also has sexual health services and information directed at young people.
Support for people with HIV and AIDS
Contraception
There are many types of contraception. Speak to your GP or local family planning clinic to see which suits you best. Visit SWISH for a list of clinics and details. The Family Planning Association (FPA) is the UK's leading sexual health charity and works to enable people to make informed choices about sex and to enjoy sexual health and aims to provide high quality information and services. Visit their website for a number of factsheets that outline different methods of contraception.
Abortion
If you think you may be pregnant and you want to talk to someone about the options available to you, there are specialist services available to help you. Visit the Crossways Crisis Centre website for free, confidential advice. Alternatively, visit the British Pregnancy Advisory Service (BPAS) for abortion advice.
Useful contacts
Sexual Health Line (NHS)
Free confidential advice line on sexual health
Tel: 0300 123 2930 or 0300 123 7123
Web: www.nhs.uk/worthtalkingabout
FPA (Family Planning Association)
Tel: 0845 122 8690
Web: www.fpa.org.uk
British Association for Sexual and Relationship Therapy
Tel: 020 8543 2707
Email: info@basrt.org.uk
Web: www.basrt.org.uk
Health Protection Agency
Web: www.hpa.org.uk/SexualHealth
Brook
Confidential advice for under 25s.
Tel: 0808 802 1234
Web: www.brook.org.uk
Terrence Higgins Trust
Information, support and advice on HIV and sexual health.
Tel: 0845 122 1200
Web: www.tht.org.uk
Chlamydia Testing
To request a free testing kit for anyone aged 16-24 years of age, visit:
Web: www.freetest.me
Young People's Sexual Health Services
It's important to pay attention to your sexual health, whatever your age.