Make a payment online
We offer a 24 hour secure internet payments service which you can make a variety of payments using most major credit or debit cards (please note we do not accept Diners Card or American Express).
Credit card payments are subject to a handling fee except for parking and bus lane fines. There is no handling fee for debit card payments.
What can you pay online
You can make an online payment for Council Tax, Business Rates, parking and bus lane fines, Sundry Invoices, Housing Benefit overpayments, Richmond mortgages and temporary accommodation rents.
What else you can pay online
Extra Payments Online security
We provide added protection for internet payments made to us via security provided by Visa and MasterCard.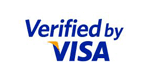 Online Direct Debit
If you prefer to pay by Direct Debit, you can set up a Direct Debit online.
Customer feedback
We welcome both positive and negative customer feedback on the service we provide. If you wish to provide feedback please do so using our online feedback form.