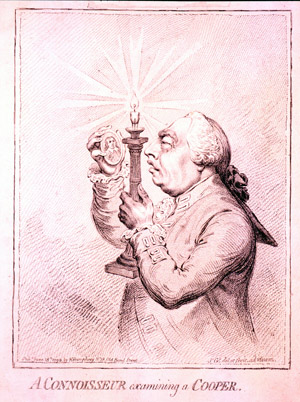 Royal Connections
In commemoration of Queen Elizabeth II's Diamond Jubilee, Orleans House Gallery developed Royal Connections; an exhibition exploring the Borough of Richmond's past and present connections with British royalty. The exhibition marked the culmination of a four-month, community-led curatorial project, in which four groups of enthusiastic local volunteers took part in a series of 20 creative workshops, exploring everything from exhibition design, to object interpretation. The groups were recruited from: Richmond Park Academy, local youth groups, a local EAL (English as an Additional Language) Group and through the local press.
The royal stories presented in the exhibition were selected by project participants and were inspired by visits to local heritage sites - Hampton Court Palace, Strawberry Hill House, Marble Hill House, White Lodge and Kew Palace and Gardens. The images and objects displayed included original paintings and prints from the Borough of Richmond's Art Collection, as well as major works from private and public collections. In addition to the abundance of rich royal heritage found in the palaces and parks along the River Thames, the exhibition also showcased local residents' royal memorabilia and personal recollections of recent royal events. These fascinating memories were captured by an Oral Historian and can be listened to on the Oral history page.
The Royal Connections Exhibition ran from 22 April to 17 June, 2012 and from now until the autumn the Royal Connections Exhibition will be touring local libraries. Please contact Miranda Stearn or Mark De Novellis at Orleans House Gallery to find out about your nearest venue.