Your St Margaret's and East Twickenham – Key Issues, Priorities and Opportunities
Council Projects
St. Margaret's and East Twickenham will benefit from the 3 year Parks Improvement Programme, with a budget of £3 million, that aims to provide people with the opportunity to "live their life through Richmond Parks," and encouraging residents to make parks part of their day to day life.
Improvement proposals will be subject to local consultation, but the key projects will be developed in line with the following themes:
Access
A river borough
A place to play
A flowered borough.
For more information please see the Parks Improvement Programme.
Community Projects
Father Thames Trust
The organisation's project aims to expand the existing reedbed, along the Warren Footpath, to double its size as part of the London Borough of Richmond upon Thames Biodiversity Habitat Action Plan. The project will aesthetically enhance the River Thames parkland corridor and benefit key priority species. The organisation intends to work with volunteers from the local area to develop their skills and understanding of why reedbeds are important to the local, regional and national habitat targets. This has been supported by the Council through £4,975 from the Civic Pride Fund. Contact details for the Father Thames Trust can be found on the Richmond CVS website.
Housing
What we have now:
The borough has the second smallest social housing sector in Greater London and it is the most expensive outer London borough to buy in. St Margaret's has a large private rented sector.
What you said:
Your comments largely focused on the lack of affordable housing for young people and first time buyers.
You also highlighted the limited opportunities for growing families to move into larger properties locally.
Some residents expressed their concerns about the impact of high prices on the diversity of their local community.
Many of you want to see more affordable housing – provision of affordable housing on new developments and support for young people and first time buyers.
What we have done:
Our borough-wide policy is that when developers make a planning application to the Council for new housing they are expected to make a proportion of the housing available for affordable rent and shared ownership.
With so little land available in St Margaret's and East Twickenham for housing development the Council is never going to be able to satisfy the local demand, but where we do have properties that we no longer need we will consider whether these can be made available to help meet the demand for housing or sold to help meet community priorities. We will work with other public sector organisations to release land to try and meet local housing needs.
The Council has funded affordable housing in the borough. It has worked with local housing providers to help to deliver over 200 affordable homes in 2011/12 including some in the St Margaret's and East Twickenham village area. It has also reviewed its allocation policy to give greater priority to working households on low incomes and those making a community contribution. This policy will be implemented alongside the Housing section of the Localism Act.
The Council has appointed a 'Tenants' Champion', Councillor Lisa Blakemore, to support tenants and leaseholders who rent or lease their property from a Housing Association in the Borough.
The Council has used its Housing Capital Programme  to help fund an affordable housing scheme of 7 homes in St. Margaret's Village with Richmond Housing Partnership in 2012/13.
What we are going to do:
We will review the timing of viability appraisals to increase the likelihood of developers considering planning policy requirements at as early a stage as possible.
Tackling homelessness, overcrowding and supporting vulnerable people to live independently are important priorities. Where development opportunities arise, the Council will look to support those which meet these priorities and do so in a way that ensures the defining character of each village area is maintained and enhanced. Any new development must be of high design quality.
High Streets and Commercial Centres
What we have now: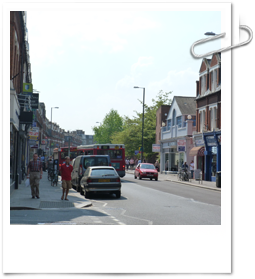 St Margaret's is a thriving local shopping centre with a wide range of independent shops and a very active Traders' Network that organises a variety of events with the local community.
East Twickenham has a strong traders' network which plays a central role in the East Twickenham Village Group. The shops are mainly independent but it has a number of empty shops and charity shops which detract from its vitality.
What we have done:
The Council recognises the value of local small businesses and supports both St Margaret's and East Twickenham Traders' Networks through funding from the Town Centre Opportunities Fund. Representatives from both Networks attend the Council forum for local traders groups to share their ideas and engage with the Council to help boost local trade.
30 minutes free parking has helped to increase trade and additional shoppers' bays have been installed in St Margaret's.
The Council has provided additional funding to support the Christmas and Jubilee festivities in both centres.
Support has been given to establishing a new fish stall on Saturdays in the shopping area.
We want to boost the vitality of our high streets by providing small grants to support the efforts of those that want to make use of an empty shop. Although the borough has a relatively low level of empty retail units, residents and businesses would like to see more of these used. Temporary use of empty shops can enliven high streets, provide an outlet for community creativity and entrepreneurialism and also lead to permanent use of the unit. Empty shop grants of up to £2000 are available to help support costs associated with running a temporary shop. For further information, including how to apply, see our empty shops grant page.
What we will do:
The Council's Business & Retail Champion is trying to address the problem of empty shops by identifying the most prominent units and providing potential investors and local commercial agents with information about them.
Work to resolve issues arising from waste collection from the Twickenham studios site.

Update - the Council has met with local stakeholders regarding shared recycling bins, and a recycling pilot scheme is in operation. The Council is working with the local community and businesses to improve the area outside Twickenham Studios. The number of bins has been reduced.
Parks and open spaces
What we have now: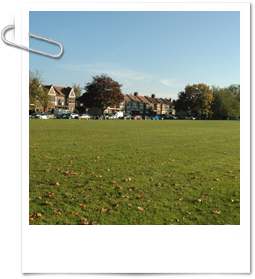 Marble Hill Park, managed by English Heritage, provides a large area of green space in the area and features a playground and adventure playground, and facilities and tennis courts can also be found in Cambridge Gardens.
What we are going to do:
We have a 3 year Parks Improvement Programme, with a budget of £3 million, that aims to provide people with the opportunity to "live their life through Richmond Parks," and encouraging residents to make parks part of their day to day life.
For more information please see the Parks Improvement Programme.
View the latest information on Parks Improvement.
Rivers
The tow path offers a route from Richmond to Twickenham through the area and a ferry service runs between Marble Hill Park and Ham House.
The Parks Improvement Programme aims to see improvement of the riverside that will enhance the experience and the amenity for all users.
Schools
What we have now:
In planning school places for the whole Borough, the Council seeks first and foremost to provide sufficient places for each year's September intake. In so doing, it also seeks to maintain a good balance between 'community' (i.e. non-faith) and faith schools which meets the diverse needs of the borough's residents. By and large, where additional places are needed, they are provided in a strategic manner by expanding schools on a permanent basis.
The Council has provided an additional 20 forms of reception entry across the borough since 2000 and another will be provided in September 2013. Demand for places in the borough's schools is such that those permanent expansions are sometimes augmented by temporary expansions. The Council is now working with free school proposers so that any successful free schools will be part of the local family of schools.
Orleans Infant and St. Stephen's Church of England Junior are being converted from two form infant and junior schools into three form entry all-through primary schools from September 2012 onwards, in order to accommodate an extra reception class and to provide a third geographical reception intake point for the area.
St Mary's Church of England Primary is being expanded from two- to three-form entry from September 2012, by using part of the former St John's Hospital site in Strafford Road.
Orleans Park secondary school will have a sixth form from September 2014 onwards.
View maps showing all the primary and secondary schools in the village area.
Libraries
What we have now:
The nearest library to St Margaret and East Twickenham is Twickenham Library where extended hours have been introduced.
Twickenham Library is a Grade II Listed Carnegie Library which was extended and completely refurbished in 2007. The library provides a wide range of high-quality books for children and adults, computers with fast Broadband access to the Internet, community information and a programme of reading and learning events. Self-service kiosks were introduced into the library in 2011.
What we have done:
Extended opening hours were introduced in April 2012:
Monday: 9.30am to 7pm
Tuesday: 9.30am to 6pm
Wednesday: 10am to 7pm
Thursday: 9.30am to 6pm
Friday: 9.30 am to 6pm
Saturday: 9.30am to 4pm
Sunday: Closed
A Community Libraries Manager has been appointed to develop links with the local community and ensure that the library is a well-used community meeting space and actively supports local community initiatives.
A new Volunteer Coordinator has been appointed for the Richmond libraries. Volunteers form an integral part of the library service - from delivering books to people who are housebound, to leading book groups, to meeting and greeting library customers. The Volunteer Coordinator role is to develop and expand the presence of volunteers within the libraries. By working in close partnership with staff, volunteers will continue to help enhance and improve library servies. There are a number of existing volunteer opportunities available across the borough libraries and the libraries also welcome the possibility of having new and exciting volunteer led activities and events. If you would like to volunteer at the library or have an interest or skill you would like to share please get in touch, or pop into your local library for an information pack.
Email:libraryvolunteer@richmond.gov.uk
Phone: 020 8734 3301
The libraries continue to offer a range of events and activities for their local communities. For example the Christmas tea party at Castelnau, craft fairs at Twickenham, plays in Richmond library, author talks at East Sheen,community health initiatives at Sheen, Hampton and Ham libraries. The programme is varied and spread across the borough, please contact your local library for more information.
What we are going to do:
Look into the possibility of locating other public services in the library building.
Improve the range and quality of books in consultation with library users.

This is ongoing. Public consultation took place in December 2012 on satisfaction with book stock, as a result the move to new Library Management System in March 2013 will improve public access to book stock.

Extend the range of e-books and online subscriptions available.

This is ongoing work and there are a new range of e-resources from Overdrive currently being promoted.

Install a free wireless network (Wi-Fi) and improve public computers.

WiFi installation due at the end of March 2013.

Establish a consultative group for library users to help shape services.

Work is being undertaken on establishing Friends Groups.

Extend the range of reading activities and events for children and adults.
Implement a new library management system and train staff to provide a much improved public interface and better access to resources (April 2013).
Art and Culture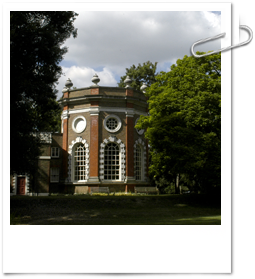 Heritage assets in the village include Orleans House Gallery, the borough's principal art gallery. Conservation work is underway at Orleans House and more is planned; it is hoped that money from the Orleans House Trust will enable further restoration of the interior of the Gibb's Octagon room. Local people will be consulted on any proposals coming forward. Marble Hill House, owned and operated by English Heritage, is also located on the edge of the village. The Trustees of Turner's House have recently received a Civic Pride Award from the Council to help them redesign their website.
Twickenham Studios was successfully saved from administration by a new buyer who fully intends to continue operating the facility as a functioning film and television studio as well as offering office and studio space to other entertainment entities such as graphic designers, game creators and other allied interests.
Plans for refurbishment of buildings and upgrading of operating systems are being finalised to make sure the studio can offer state of the art equipment to directors and producers. The ongoing plans are hoped to bring additional revenue to businesses in and around St Margaret's and future opportunities for local employment.
There is a wide range of active music, drama, dance and visual arts organisations in the local area; details are available on the artsrichmond website.
Community Facilities
What we have now:
The ETNA centre in East Twickenham is home to a wide range of activities including children's groups, music and art groups, health and fitness classes, self-help groups and classes for older people. The centre welcomes people of all ages, backgrounds and interests. For information please see the ETNA Centre website which includes a diary of activities available.
The English Heritage property Marble Hill House is situated in Marble Hill Park near Richmond Road.
East Twickenham Neighbourhood Association provides facilities to enable community groups to meet in East Twickenham.
Moormead Park is the site of the annual St Margaret's Fair and has a pleasant village green atmosphere.
A Leisure Card can be purchased which offers discounts on facilities and activities. Members receive discounts and special offers of around 10%.
Sports Facilities
Orleans Park Sports Centre is located in Orleans Park School and offers a wide range of facilities including multi purpose games area and sports hall.
Moormead and Bandy Recreation Ground have the following facilities:
One football pitch
Two 7-a-side football pitches
One cricket pitch
Four tennis courts.
The Sports, Open space and Recreation Needs Assessment
(pdf, 737KB) lists all the local sports facilities.
The Council has appointed a Champion for Sport
(pdf, 78KB), Councillor Richard Martin, whose role will be to promote participation in sport and physical activity throughout the borough.
Health
LiveWell Richmond
LiveWell Richmond is a free NHS health improvement service available to anyone over the age of 16 who lives in the borough of Richmond. LiveWell Richmond can help you to work towards living a healthier lifestyle by supporting you in:
Being more physically active
Eating well and improving your diet
Monitoring your alcohol intake
Managing your weight
Reducing stress and improving emotional wellbeing
Quitting smoking
Through LiveWell Richmond you will have access to a personal fully trained Health Advisor, who will provide you with advice and motivational support to set and achieve your personal, health related goals.
Contact LiveWell Richmond to book an appointment.
Find out how LiveWell Richmond can help you change your lifestyle
Telephone: 0208 487 1745
Email: info@livewellrichmond.org.uk
Visit: www.livewellrichmond.org.uk
For more information about healthy lifestyle options locally follow us on Twitter, like our Facebook page or download our iPhone and Android app.
Twitter: @livewellsupport
Facebook: livewellrichmonduk
Smart phone app: livewell richmond
Health Walks
These are free, short, led walks which take place across the borough. The walks provide a chance to take part in physical activity which is safe and sociable and you can walk at your own pace.
More information can be found on the Health Walks page.
Children and Young People
What we have now: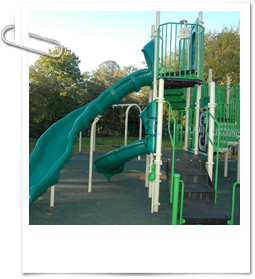 We currently engage with children and young people in a number of ways and there are areas of outstanding practice. The Council was graded as outstanding for 'making a positive contribution, including user engagement' in the inspection of safeguarding and looked after children in May 2012.
Well-established engagement mechanisms are in place to engage children and young people, in decision-making and include:

Children in Care Council
Youth Parliament
Student councils
Youth Council
Youth Commissioners
Youth Associates
Consultations specifically aimed at engaging young people and seeking their views, for example on a survey disabled children's short break care and the Children's and Young People's Survey.

Children and young people can access and get involved in these opportunities by visiting the Youth pages, contacting their local youth worker at youth@richmond.gov.uk or youthcouncil@richmond.gov.uk, or attending one of the above programmes or through their secondary school council. These forums include a variety of developmental experiences, fun activities, trips and accreditation.'
We run art activities for families at local venues across the borough during term-time and school holidays, including Whittaker Ellis Suite at Old Town Hall (Richmond), PowerStation Youth Centre (Mortlake) and various Children's Centres. For more information please see the Borough wide family activities page.
Children and family centres exist to make sure families and their young children get the best start in life. A new, purpose built Children and Family Centre has recently been built as part of the new Stanley Primary School building. Whilst the building work was underway Children's Centre services were provided from the Welcare Centre on Twickenham Green. These services will gradually be transferred to the new Centre at Stanley School during the Autumn and an official launch and full-programme will commence in the New Year.

Update - The Stanley Centre is now open, offering a full range of activities and services. LBRuT provided/funded services at Welcare in Twickenham will cease from 31 March 2013.

Children and Family Centres provide free, easily accessible ser vices to ensure that:

Children are healthy and developing well.
Parents and carers feel they have the skills and information they need.
Parents and carers have the information and support to help access work and training opportunities.
Carers and children feel ready for school and are able to maximise opportunities to enjoy and achieve. More information about Children's Centres can be found on the Children's Centres page.

See a map of playgrounds and play facilities for children and young people.
Heatham House Youth Centre is the closest facility to the village and is well used by young people from this area. Heatham House provides sports, arts and leisure facilities for young people including skateboarding, football, music rehearsal and recording facilities, low ropes course, basketball, motor bike project, cafe and song writing.
It also hosts a wide range of other services for young people including a sexual health service, information, advice and guidance and substance misuse service.
Otakar Krauss Music Trust provide music and voice therapy for children and young people with physical, psychological, learning, behavioural and emotional difficulties. Locations are in Twickenham and St Margarets.
Richmond Youth Council proactively represent young people's views to people who make key decisions about young people in the borough. They strive to hear and respond to the views of their peers, learn new skills, work with partners and get involved in the community.
Anyone aged 0 - 19 years or 0 - 25 years with a disability can sign up for a free Leisure and Youth Card. You must either live, work, go to school or be registered at a youth centre within the London Borough of Richmond upon Thames to be eligible. This free card offers a range of discounts at our Sport and Fitness Centres and Youth Clubs.
What you said:
You wanted further activities for young people to access outside of School, in particular Friday evenings.
Young people wanted a safe space to meet and talk with practitioners about different services.
What we have done:
The youth café has been refurbished and launched successfully with over 70 users per day and provides a young people friendly facility with affordable food.
What we are going to do:
We will be launching a new treatment room for the Substance Misuse Service in November 2012.

Update - The new treatment room was refurbished and completed in February 2013.

The new Youth Service webpage will be launched by December 2012 to inform parents, carers and young people of the opportunities and activities available within our youth clubs and projects during the evening and weekends and during school holidays.
Senior residents
There is information to help people to live independently at home, as well as information about care and housing options as people get older.
The Council has also appointed a Champion for Senior Residents.
Traffic and Congestion
What we have now:
Traffic and congestion from the A316 affects the area and creates particular problems around St Margaret's Road.
Through traffic around the Crown Road area is also a significant problem and events at the RFU Stadium and deliveries to shops also impact on traffic in the area.
High levels of traffic cross the river in the area and this creates problems around Richmond Road and leading to Richmond Bridge.
What you said:
Many of you said congestion is a big issue in St Margaret's.
You told us congestion is caused by rush hour traffic, poor traffic management, large commercial vehicles (lorries and HGVs) using small suburban streets and deliveries to shops in Richmond town centre.
You highlighted several problem areas: Richmond Bridge, Richmond Road and St Margaret's roundabout.
You also commented on the volume of traffic using residential roads to avoid congestion on major routes and speeding.
What we have done:
Planning conditions are being enforced so that building contractors and suppliers have routes to ensure overweight lorries are not unnecessarily in smaller streets.
New powers to limit road works disruption and congestion caused by utility companies have been put in place. A permit will be required every time works are to be carried out.
What we are going to do:
Traffic lights are being reviewed across London by TFL and the Council to optimize timings, or consider removal in some circumstances. The results of the reviews will be shared with residents in the All in One newsletters.

Update - Transport for London have undertaken a timing review of four key junctions in the borough with a view to ensuring they operate taking into account current traffic flows. These junctions are: Petersham Road/Star and Garter Hill, Lower Sunbury Road/Upper Sunbury Road, The Causeway/Broad Street, St Margarets Road/Richmond Road. Minor timing changes have been undertaken early 2013 and TFL are currently assessing whether any existing equipment requires upgrading on these four sites. This timing review is aimed at improving traffic flow and reducing congestion.

In the autumn of  2012 the Council will submit an application to the Greater London Authority to allow it to adopt powers to enforce moving traffic offences such that Penalty Charge Notices can be issued to drivers stopping in the yellow box junctions. It is expected to be able to take these powers by March 2013.
Transport
What we have now:
As an outer London Borough the transport facilities are reasonably well developed, with the A316 (Great Chertsey Road) and the A205 (South Circular Road) trunk roads as part of the Transport for London Road Network. Both the Council's own roads and those forming part of the Transport for London Road Network are presently enjoying a relatively high level of maintenance ensuring that the roads, footpaths and street lighting in and around St Margaret's and East Twickenham remain of a good standard.
Public Transport
What we have now:
Public transport in the form of buses is provided by private companies working for Transport for London (TfL) in the form of "Bus Contracts". TfL deals with all bus stop infrastructure including seats, shelters and bus stop posts across the capital. Richmond enjoys around 30 different bus services that provide services to most parts of the Borough.
St Margaret's and East Twickenham also enjoy good rail connections with St Margaret's Rail Station being on the Waterloo to Reading and Waterloo to Windsor and Eton lines. The railway does act as a barrier to through routes but there are a number of footbridges to help pedestrians cross the line, as well as a road bridge for other traffic.
What we are going to do:
With our partners at TfL, we will introduce improvements to public transport that will improve safety on our public transport network.
Maintain and ongoing programme of delivering accessibility improvements at bus stops Borough wide.
Maintaining an on-going programme of delivering accessibility improvements at rail stations Borough wide.
Together with Transport for London we are reviewing the need for, and operational hours of the bus lane on Richmond Road in Twickenham, as part of a Borough wide Bus Lane Review.
We are going to review and evaluate the experimental orders that allow the operation of motorbikes in bus lanes.
Speed indicator devices are being deployed across the borough to manage vehicle speeds.
Cycling
The National Cycle Network provides more than 12,000 miles of traffic free walking and cycling paths, quiet lanes and on-road cycling routes. National Cycle Route 4 (Thames Cycle Route) passes through the St Margaret's and East Twickenham running between Hampton Court Palace and the Wildfowl and Wetland Trust at Barnes via Kingston Bridge, Teddington Lock, Richmond Park and Barnes.
What we are going to do:
We will be consulting on the conversion of towpaths to shared pedestrian / cycle use by the end of March 2013.
Provide more and better cycle direction signing and parking at key places around the Borough, including new secure cycle parking facilities at St Margaret's Station.
Walking
What we have now:
Walking plays an important part in urban life and is a part of almost every journey, whether as a complete journey or as a link between different modes of transport. While there are parts of the Borough where the condition of the footways, the signing and the street furniture could be improved, there is generally a good basic walking infrastructure within the Borough. The majority of the Borough's 305 public rights of way are adequately accessible.
There are also a number of long distance recreational walking routes that are signed and promoted through the Borough including the Thames Path. Walking and cycling provides a means of incorporating physical activity into lifestyles and helps to improve accessibility, efficiency and attractiveness of the borough.
Working in partnership with the Councils in London, Walk London provide free information on interesting walking routes including the Capital Ring Walk which goes through the borough. For further information please see the Walk London website.
Parking
What we have now:
Parking problems are exacerbated by some areas of densely terraced housing and the extra demand for parking area around the station.
Community Parking Zones (CPZ's) give preference to residents with a permit on the windscreen. CPZs were installed in East Twickenham in September 1991 and St Margaret's South in February 1997.
What you said:
Many residents commented on the difficulties they had parking outside their own homes.
Insufficient residents' parking is compounded by poorly parked cars and visitors to local social venues parking on residential roads, particularly in the evening, commuters and school drop-off/pick-up.
Other residents suggested that parking restrictions were contributing to parking difficulties in residential areas and some felt permits were too expensive.
You commented on the limited amount of parking outside local shops.
You suggested that parking costs are too high and detrimental to local business.
What we have done:
Implemented 30 minutes free parking for residents in any Council run car parks or on street pay and display using the Richmond Card.
12 new parking spaces have been created in the Crown Road shopping area by removal of yellow lines.
Anyone who would like to suggest that unnecessary double yellow lines near their home or business could safely be removed should email the location to highwaysandtransport@richmond.gov.uk.
Changes to enhance the Council's 'fair parking' approach including:

If a Penalty Charge Notice(PCN)  hasn't been issued when a driver returns to their car, they can leave knowing that a PCN will not be served in the post.
Greater discretion for considering mitigating circumstances in the appeals procedures.
Clearer warnings for suspended bays so they can be more easily identified by drivers.
More information on parking
(pdf, 292KB).
Maintenance of Roads and Pavements
What we have now:
The Council considers the suitability of the types of trees being planted to reduce the problems roots can cause in pavements. Approx 400 - 500 trees are changed every year and the Council regularly trials new flexible material for making repairs around trees in order to improve durability and reduce trip hazards.
All roads are inspected on a regular basis and any defect that meets our criteria is repaired on a priority basis. You can find out more about road and pathway maintenance, and how to report a fault.
An annual programme of work
(pdf, 72KB) planned for footways and roads is available.
The Council has been using micro-asphalt surfacing for about five years and it provides a cost effective means of extending the life of many roads as well providing a uniform appearance to the street scene.
What you said:
You said the condition of pavements is extremely poor – they are cracked and uneven, causing trips and falls
Many of you said poorly maintained pavements were a particular hazard for the elderly, wheelchair and buggy users
Tree roots were cited as the principal cause of broken and uneven pavements
Both inadequate rain water drainage and wet fallen leaves presenting a slip hazard were highlighted as issues
You also suggested that utility works were a reason for the poor condition of pavements
What we have done:
Footway repairs in Cambridge Park will be complete by the end of July 2012.

Update - a section of footpath that had previously been subject to standing water after heavy rainfall has been resurfaced to solve the issue.

The Council has improved and updated the online forms so that it is easier to report road and pavement faults
Established the Community Road and Pavement Fund of £35k in each village giving you a say in the repair work to be done. The Council has also announced an extra £400,000 for the first year of the fund.
We have identified additional capital funding of £5m for the highways maintenance programme over the next 5 years and an additional £1m revenue funding for 2012/13 and 2013/14.
Update
Announcements have been now made confirming the approved Community Roads and Pavement Fund suggestions for the first round for the St Margaret's and East Twickenham area:
Normanhurst Drive - Improve road surface
Bridge Road - Footway repairs
Bridge Road - Improve road surface
The second round of the Community Roads and Pavement Fund is now closed. The results of this round will be announced in May 2013.
Recycling and Streetscene
The Council is committed to maintaining the character and attractiveness of the Borough. This is important to residents and visitors and in ensuring the Borough is an attractive location for business investment. A range of services contribute to a 'design-led' street scene and these include:
Day to day services such as street cleaning are vital in maintaining the appearance of residential areas and in ensuring the Borough and particularly the town and local centres are attractive places to do business.
While seeking to maximise recycling the bins and containers must be convenient to residents and they should not detract from the street scene.
Maintenance and alterations to buildings in the Council's ownership is planned to maintain and enhance the street scene.
Improvements to the public realm take into account the Public Space Design Guide which ensures the consistent use of appropriate high quality and sustainable materials and minimisation of unnecessary signing and barriers which can clutter streets.
Traffic and transport schemes are designed with high quality materials to enhance rather than detract from the street scene.
In considering planning applications for new development the Council has a wide range of design and conservation policies which are given high priority in any decision.
What you said:
You said there is too much unsightly litter and mentioned the need for more litter bins in some locations including Chertsey Road, St Margaret's Road and Amyand Park Road.
Some residents commented that streets are not swept enough and highlighted the increase in street litter following refuse collections and rugby weekends.
Fallen leaves on pavements, foxes getting into rubbish bins and dog mess were also mentioned as particular nuisances.
You suggested spending more on street cleaning, in particular in the autumn to clear fallen leaves, tidying up after refuse collections and providing more litter and dog waste bins.
What we have done:
Installed new bins in Chertsey Road, St Margaret's Road and Amyand Park Road.
Improved information on Council website to advise residents on how to protect rubbish from vermin, including use of the food waste collection service.
Training for refuse and recycling teams to minimise spillage after refuse collection.
Additional street cleaning (litter checks and collection) after waste collection days.
The Council has agreed a contract with a new company for street cleaning so the service should improve.
A local business recycling scheme has been trialled with St Margaret's Traders Association hosting recycling bins for commercial tenants and is due to be expanded.
Local groups have met to look at options for improving the street scene outside of the Twickenham Studios. This has included reducing the number of bins required through co-operation between businesses. There are ambitions to improve the look of the area, including updating the paving and looking for an alternative location for the community waste facilities. The studio celebrates it's centenary in 2013, and it is desired that any improvements should include a recognition of this important local legacy.
Crime and Anti-Social Behaviour (ASB)
What we have now:
There have been some significant changes in how the Council and its partners tackle ASB in 2011/12 with improved coordination, communication, visible policing, tactics and interventions all having an impact on levels of ASB. Calls to the police about ASB have fallen by more than 25%, and calls to the Council have fallen by 4%.
Every ward saw a reduction in ASB in 2011/12. Outside the town centre areas, calls have been fairly evenly spread across the borough and the changes in police and partnership activity have contributed to tackling ASB in residential areas.
Each ward in the borough has a Police Liaison Group (PLG) affiliated to the borough's Community and Police Partnership. They meet in a variety of local venues and allow local residents and businesses to discuss local crime issues and set local policing priorities with their ward Police Safer Neighbourhood Team (SNT). Some are very active and well-attended.
Richmond borough has over 400 Neighbourhood Watch schemes. Please contact your local SNT to find out if your street has its own Watch scheme or for help with setting one up.
Some ward SNTs also run Nominated Neighbour schemes or similar, whereby elderly and/or vulnerable residents are given a card to show through the window to callers, directing them to a neighbour who can speak on their behalf.
All SNTs in the borough keep a record of elderly/vulnerable residents in their ward to who they pay a reassurance visit every few weeks. If you know such a vulnerable person and think they would benefit from personal visits by a PCSO, please contact your local SNT.
The CPP also operates a scheme with the Police to provide such residents with a free datalink canister.
What we have done:
Assessed ASB incidents according to risk and prioritised high risk incidents.
Trained all our Safer Neighbourhood Teams in specific techniques for tackling ASB.
Taken action to address repeat callers regarding ASB with a focus on understanding the issues behind the reports to reduce them over time.
Increased use of ancillary orders and ASB legislation such as Acceptable Behaviour Contracts, Anti-Social Behaviour Orders, Controlled Drinking Zones, Dispersal Zones and use of direction to leave powers.
Made greater use of the boroughs ASB Panel, which is a partnership body focused on joint working amongst agencies to tackle ASB.
Established more 'Watches', including 'Pub Watch', 'River Watch' and 'Dog Watch' groups which are networks of residents who work with police to address relevant incidents and issues in the community. These groups also contribute to improved communication and relationships between communities and the police.
Update:
The Borough was one of 4 boroughs in the Metropolitan Police Service last year to trial the new Home office pilot on reporting and Victim risk assessment. The risk assessment was rolled out to all partners through the ASB panel to encourage continuity across the partners in how we respond to and treat victims of ASB.
Following on from that Richmond was chosen as the only borough in the Metropolitan Police Service and one of 4 sites nationally to trial a further Home Office pilot in 'Community trigger' reporting which involves online reporting to tackle ASB issues that may not have been picked by agencies and that have occurred more than 3 times in the past 6 months.
The Community Trigger Trial
The Community Trigger forms part of the wider changes the Government is considering in how organisations can tackle anti social behaviour. The Government launched the national Community Trigger Trial, being undertaken in 4 areas of the Country to test the proposed changes and gather feedback from organisations and our communities. Richmond has been chosen to be one of the 4 areas for the trial.
You can find out more on the Community Trigger page.