Pay
You can pay for many Council services online.
We offer a 24 hour secure internet payments service with which you can make a variety of payments using most major credit or debit cards (please note we do not accept Diners Card or American Express).
Credit card payments are subject to a handling fee except for parking fines (PCNs). There is no handling fee for debit card payments.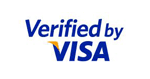 Most popular
By service
Business rates
Council Tax
Housing
Parking
Planning
Registration services
Rubbish and recycling
Sports and leisure
More