Hugh Lee: a retrospective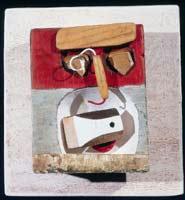 Construction created from scrap materials. Artist: Hugh Lee.
2 February - 30 March 2008
Hugh Lee, a Richmond-based artist only began painting on his retirement. He diversified into creating imaginative and engaging pieces and constructions using glue, scrap and everyday found objects. This retrospective is his first public exhibition.