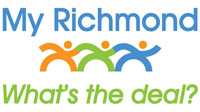 Employee benefits
Final salary pension
Staff are eligible for the Local Government Pension Scheme. The LGPS provides you with a range of retirement benefits plus provision for your dependents if anything happens to you. Membership of the scheme is automatic for new employees but is not compulsory.
Benefits include:
Benefits calculated on final pay.
An annual pension and a tax free lump sum.
Index linked benefits against inflation at no extra cost.
Provision for retiring early because of ill health or redundancy.
Automatic cover for spouses and dependent children.
The provision to top up pension benefits for late entrants.
Work-life balance
Enhanced maternity, paternity, and adoption leave schemes are available.
Flexible working arrangements are encouraged in cases where business needs will not be affected.
Save over £1,000 a year on your childcare costs with our current provider Co-operative Childcare.
The Family Information Service provides free information about a range of topics related to children.
Training and development
Training and development is available within the Council and there are opportunities for staff to get sponsorship from their department for approved qualifications relevant to their job.
Travel
We offer a Cycle to Work Scheme in partnership with Cyclescheme Ltd. You can make savings of up to 40% on the cost of the bike and safety equipment.
An interest-free travel season ticket loan is available for the purchase of an annual season ticket for travel between home and work.
The Car Parking Salary Sacrifice Scheme enables you to agree to 'sacrifice' an amount from your monthly gross salary in exchange for a car parking season ticket. The advantage of this method is that you save your tax and National Insurance contributions on this amount - so it costs around 30% less.
Housing and finance
Key Worker Housing schemes are available.
Staff loans are available where the request benefits the Council and/or is work-related. Examples include tuition fees for personal further education or a computer purchase for home working. Repayments via payroll.
Loans are also available from the Thamesbank Credit Union and repayments can be made via payroll.
Financial Education Seminars are arranged for employees providing them with access to help and advice with financial matters.
Employee discounts
We have teamed up with Edenred to allow access to discounts on products and services. The discounts on products and services from over 240 suppliers including discounted shopping vouchers on supermarkets and leading high street stores, discounts tickets to theme parks and events and special offers. Some local businesses offer discounts on their goods and services of up to 30%.
Payroll Giving
We have teamed up with Workplace Giving so that staff can give to charity via payroll, saving on tax.
Health and wellbeing
Free Information and Counselling Service (Employee Assistance Programme with Workplace Options).
Low cost health service with Benenden Healthcare Society.
Discounted health screening with Prevent PLC.
Flu immunisation.
Discounted alternative therapies.
Employee Support Groups.
Corporate membership at Council-run sports and fitness centres for just £27 a month (price valid until 31 March 2013). With no joining fee, including a free induction and free leisure card you can enjoy using the gym, swimming and fitness classes with this membership offer.
Work environment
We have recently undergone an extensive refurbishment of our main offices, providing high spec air conditioned office space. There are excellent communication links to our main offices. The borough provides a wonderful location with many parks, access to the Thames, plenty of places to eat out and good local shopping.
Annual leave
Annual leave

| Grade | Up to 5 years services | Between 5-10 years service | Over 10 years service |
| --- | --- | --- | --- |
| Manual workers | 23 | 27 | 30 |
| Craft Grades | 23 | 28 | 30 |
| Scale 1 - Scale 4 | 23 | 27 | 30 |
| Scale 5 - Scale 6 | 24 | 27 | 30 |
| SO1 - PO3 | 26 | 27 | 30 |
| PO4 - PO9 / RMG 1, 2 and 3 | 27 | 29 | 32 |
| Chief Officer and Related Posts including RSMG | 27 | 32 | 35 |