How to sign an ePetition
This guide is intended to be used by someone registering on and using, the Council's ePetitions system for the first time.  It assumes that you have located the petition that you wish to sign.
Click "Sign ePetition".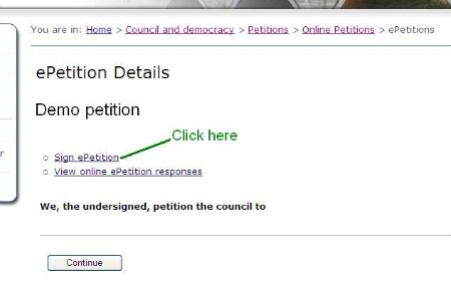 Click "Register as new user".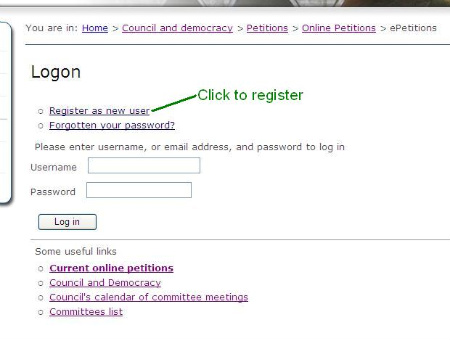 You will need to complete the form below. Ensure you complete all fields marked with an asterisk ( * ).  You will need to enter a valid e-mail along with a borough address for where you live, work or study.  When selecting your password, consider that it needs to be 8 or more characters long, with at least one numerical digit.  When you have finished filling out the form, click "Register".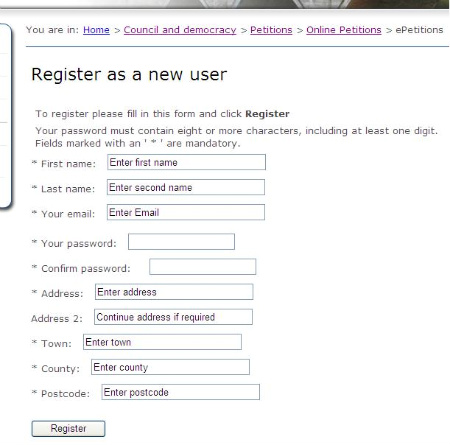 Once the below has appeared, you may close the page.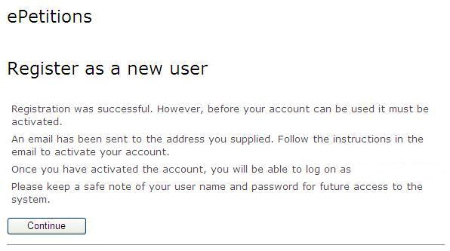 You will now need to check your e-mail account for the activation message.  Click on the first link (highlighted) to activate your account.  This e-mail may have been captured by your SPAM/junk e-mail filter. If it has not arrived within 2 minutes, please check the filter and allow e-mails from "democratic.services@richmond.gov.uk" and "petitions@richmond.gov.uk".
Important: If you do not follow this step, you will not be able to sign the petition.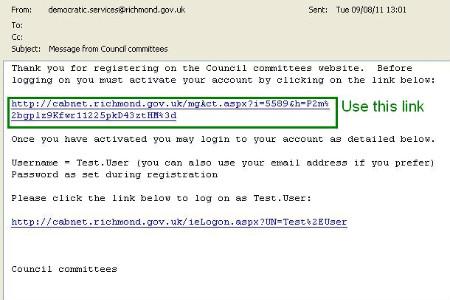 When you have activated your account, you will see the message below. Clicking "Logon" will enable you to enter the details that you registered with.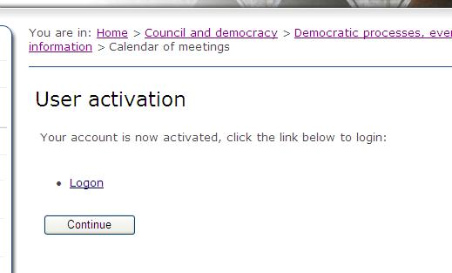 Enter the details that you registered with.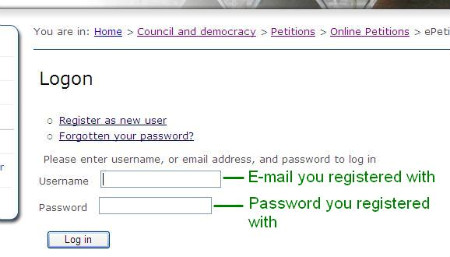 You can then click where indicated to locate any ePetitions that you would like to sign.