Your Barnes, Your Say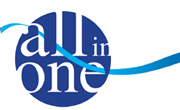 This where you can find out the latest things going on in your local area, download your village newsletter, see the All in One survey results for your area and the issues discussed at your village planning event.
Village Plans
The information and ideas generated from the all in one survey and village planning events has now been put into 14 Village Plans. View the Barnes Village Plan.
All in one Survey results
1174 people who responded to the All in One survey lived in Barnes
Around 95% of you were satisfied with your area as a place to live.
The things that were most important in making it a good place to live included:
72% - Local parks and open spaces
39% - Level of crime and anti-social behaviour
39% - Shopping in your local high street
38% - Public transport
18% - Amount of litter and/or cleanliness of streets
18% - Waste and/or recycling
The things that most needed improving in your area included:
35% - Condition of pavements
30% - Traffic and/or levels of congestion
26% - Shopping in your local high street
23% - Condition of roads
23% - Support for local businesses
You can read the full survey results report for Barnes
(pdf, 4069KB).
Your village planning event
Nearly 100 people attended the All in One area planning meeting for Barnes on Saturday 18 June 2011 in the Barnes Green Day Centre. Residents were invited to review the results from Barnes. They also had the chance to share ideas with local Councillors, officers and other local organisations such as the Police and local Business Association about what could be done together to address the issues.
The video below captures some of the views of other residents in your local area.