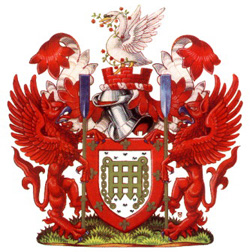 Coat of Arms of the Borough
Profile of the Borough
The borough covers an area of 5,095 hectares (14,591 acres) in southwest London and is the only London borough spanning both sides of the Thames, with river frontage of 21 1/2 miles.
There are about a dozen towns and villages, although more than a third of its land is open space (including Richmond Park, Bushy Park and Kew Gardens).
View a full version of the Census Borough Profile
(pdf, 1329KB) (updated April 2013).
Much more information, data and analysis about the borough can be found at www.datarich.info.
Previous analysis
Borough Profile 2012
(pdf, 632KB)
2011 Census Briefing Paper
(pdf, 288KB).
Equality mapping and profile
(pdf, 3464KB)
Borough Profile 2010
(pdf, 80KB)